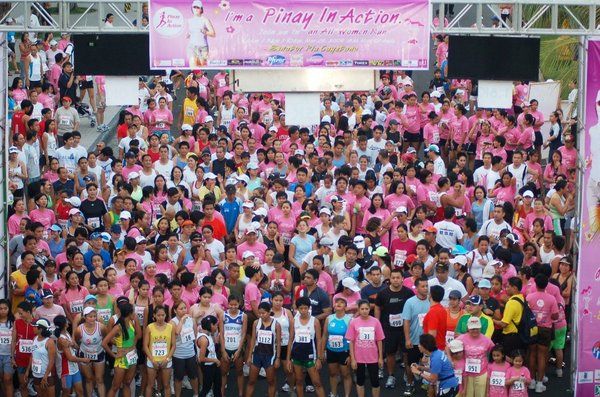 Every year I am asked why do a run to celebrate women's month? My answer is because running is empowering. We gain strength and confidence in the company of other women.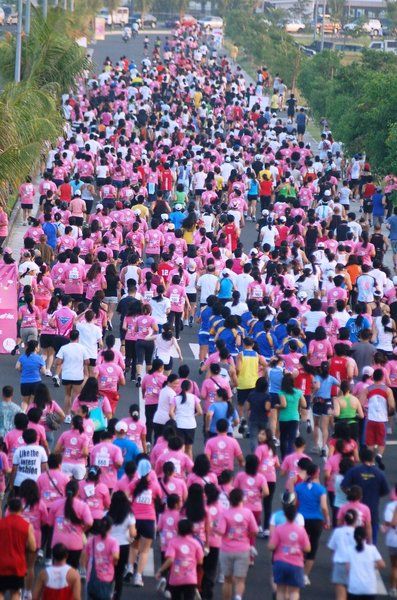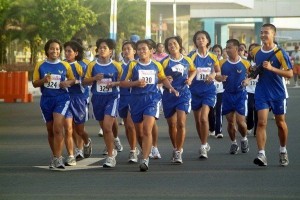 We feel good when we run. We may be tired, but when we finish our run, we feel accomplished, proud and happy!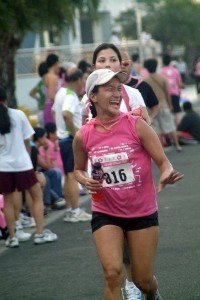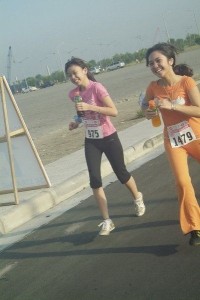 A lot of women are scared to run for the first time or to run a longer distance, but when they do, the feeling is indescribable! And it shows in their smile! I know, because I've felt this many times. And last Sunday, women came up to me telling me the same thing.
Whether we are moms, wives, daughters, professionals, employees, students or young girls, we should be proud of who we are.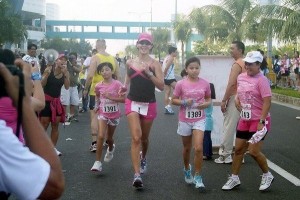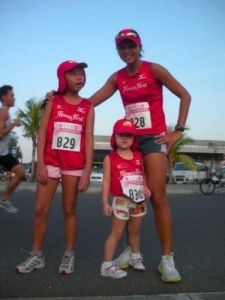 We should never be scared to pursue our dreams (see my related article Phooey to Limitations, Yes to Possibilities). No one should tell us we are not capable of doing something because we are women. On the contrary, because we are women, we shall excel!
As a mom, I want my girls to have good role models. I want them to be inspired. I want them to meet trailblazing women who beat the odds. At the Pinay in Action Run, I saw lots of these women. And I am so happy my daughters saw and met them too.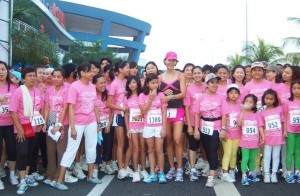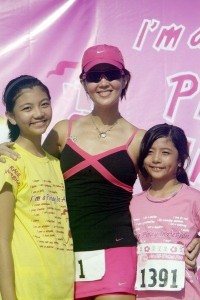 Did you enjoy your run? Were you inspired by other women runners? I've posted the links of some of the blogs about the Pinay in Action run. I enjoyed reading their stories. If you have a story to share, we would love to hear about it .
The Pinay in Action 2009 Race Day by: imom
On Sunday, March 29th, my alarm clock went off at 4:45 AM to wake me up and hub and iPatch and VGood and Nate.
My first race was going to be a family affair!.. (more)
Running with Friends: by Penny
It was a beautiful day for for the Pinay In Action fun run at the SM Mall of Asia grounds. The race for the 10k and 5k participants started at 6:14am (behind schedule for both, by the way). The sun was out but it wasn't too hot. and there were LOTS of runners. Although it was an "all-women run" there were actually more than a handful of men who ran with us. Also children and pet dogs. 
..(more)
1o kilometers: by Regina
I have never seriously run a fun run before. Previously, I and some other troopers only walked in armor, and finished the shortest route, just to raise awareness for the cause..(more)
Pinay in Action with Workmates: by runpinayrun
Finally get to run a race with my co-workers! We always fail meeting up prior to the race so we end up not seeing each other after everyone crosses the finish line..(more)
At the end of the run, we gathered near the stage and awarded the winners (list of winners are on pinayinaction.com. Participants and spectators also took time to visit the different booths that were set up for various causes close to women such as the breast cancer detection booth set up by my friend Dr Cecille Montales, cervical cancer by GlaxoSmithKline, violence against women by Women's Media Circle and various health products for women.
After the awarding, I headed home, went to church and gave thanks for this day.