Lino got me into triathlon. He was hooked at a time when I was  a contented runner and scared of venturing into something new. He took me on my first "serious" ride around the village. I got hooked after two rides. Then he got a job that kept him up throughout the nights. I continued to train. He watched me with pride and envy, occasionally joining me for a 10k race or a duathlon.
Last year, he took a year off to study and live  in New York. I missed him. He suggested we do the New York tri together last July since he lived only a few blocks from the race venue.
He didn't tell me  we had to park our bikes in his bathroom, that we had to carry them down 5 flights of stairs..and then carry them back up. But hey, what could be better than racing in NY with my brother..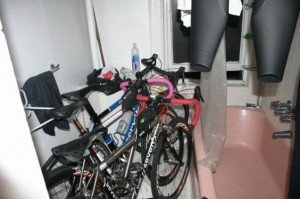 I trained a LOT in Manila, he trained a LITTLE in NY. I ran and biked under the sun, he sunbathed in Central Park..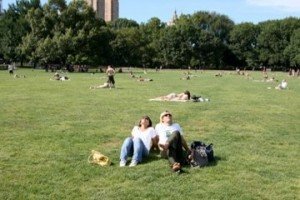 I did wet suit swims, he bought a wet suit one week before the race. I raced seriously, he smiled for the camera.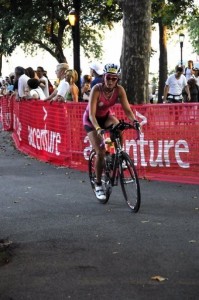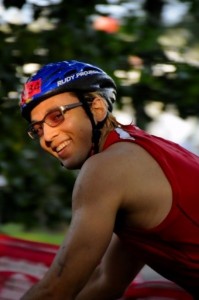 He threatened to beat me. I laughed…Not this race, baby.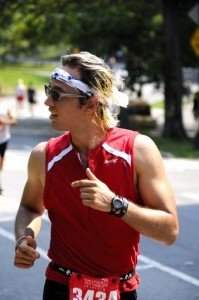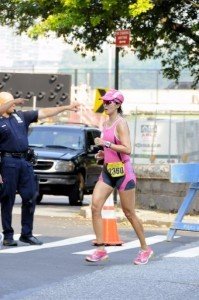 Truth is, he could beat me any day IF he trained just a little bit more.
That same year, he convinced me  it was a chance of a lifetime to do New York marathon together. I convinced him to meet up with me after my conference in Geneva and do Amsterdam Marathon. We did both 2 weeks apart. I ran to do my personal best, he ran to capture his first marathon on video.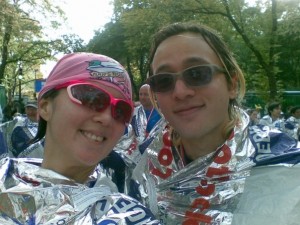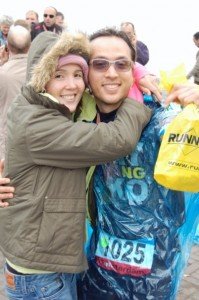 The day he returned to Manila was a surprise to me. I was running with my training partner Joey  early one morning and out of the corner of my eye I saw this familiar figure in black sitting on the curb of the road. I started screaming. Joey had no idea why until a few seconds later when he saw Lino.
Lino is now back in  Manila working. It's harder for him to train when he has shoots. But we text each other daily making plans to meet within the week. He joins me for a swim or a run. Some days, we lie around talking about my work, about his work, about my life and his life. About our dreams of watching my kids become world class athletes. In Boracay over the last weekend, we gave my girls a crash course in volleyball which was both our sport in college.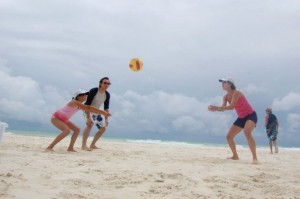 Other times we hang together reading our books and ignoring  each other. When he can, he comes over and cooks in my kitchen, eats and hangs with my kids. And we all go to church together.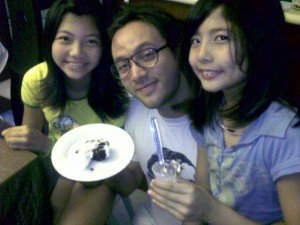 And yes, we train together whenever we can.
n.b. Ani, Joey and I are convincing him to join the Camsur 70.3. Easy for him to do once he sets his mind to it… and if he had a bike. He left his in New York.