Driving from the airport to the Cagayan de Oro City does not instantly reveal the damages brought about by Sendong.
The usual traffic is ever-present, the hustle and bustle of city life goes on.  But then you come to the Rotonda Bridge and wonder why there are cars parked along the side of the road and people taking pictures, as if it was a tourist site.
But it's not a tourist site, it's a disaster zone. We are standing on the bridge that stands some 10 meters above the Cagayan river.  The river is far below.  But early Saturday morning, on December 17, 2011, the water rose with such fury that in a matter of minutes, it had passed the height of many one-storey homes and soon after rose higher than the bridge itself.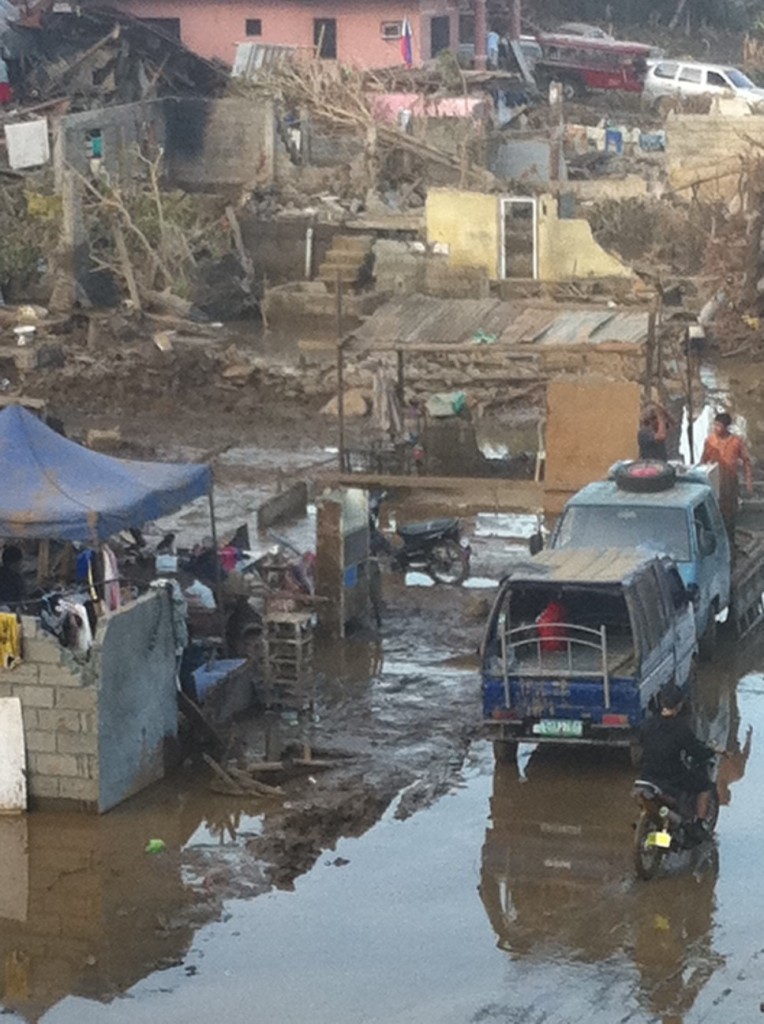 Today it is calm.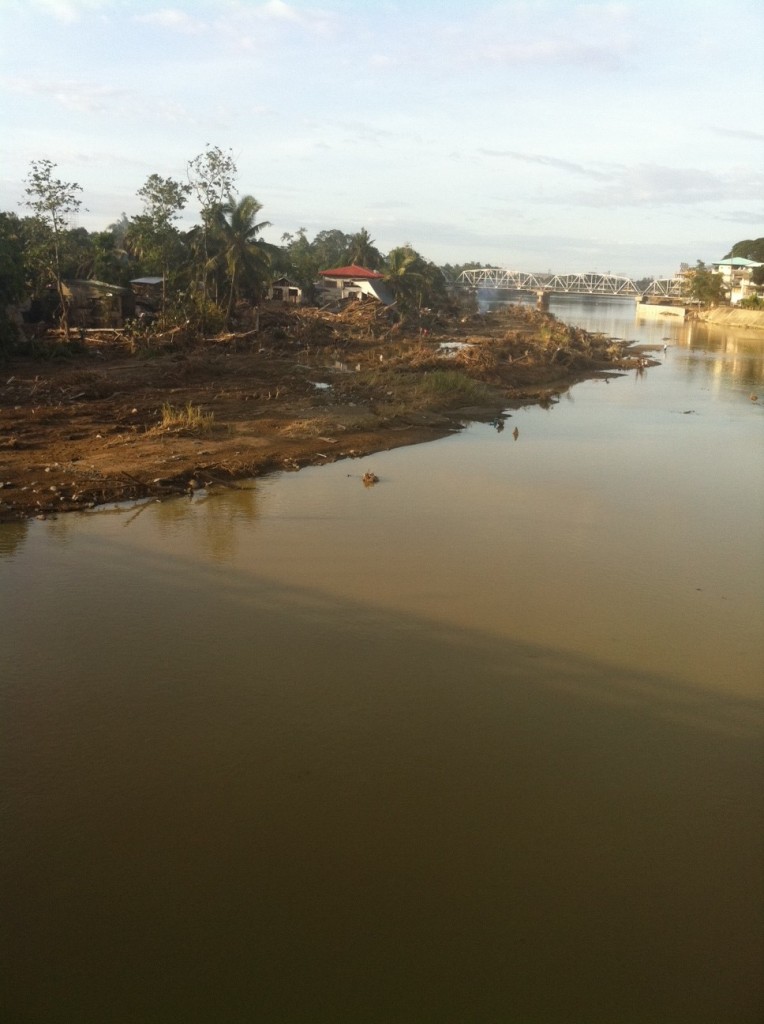 But it has left behind families that are broken, lives that are forever affected.  As of this writing, it is reported that 1,018 died, of which 666 are from CDO, 283 from Iligan, the rest from CARAGA and ARMM, 51 missing, 641,098 persons affected.  Sendong is the deadliest typhoon to hit Philippines in the last 12 years. (UPDATE: As of December 27, the National Disaster Risk Reduction and Management Council (NDRRMC) reported the death toll at 1,453 already.)
The Western Central School I visited, is almost identical to the many schools that have now been turned into evacuation centers. When I went there, it was home to around 1,300 families.  The teachers, Department of Social Welfare and Development (DSWD), local government officials and volunteers do what they can.  But the close living conditions and lack of sanitary standards are a time bomb waiting to explode into a health epidemic.  We know this story all too well.  Disaster strikes, rescue mission are set in place, people are relocated to temporary evacuation centers.  Then people start getting sick.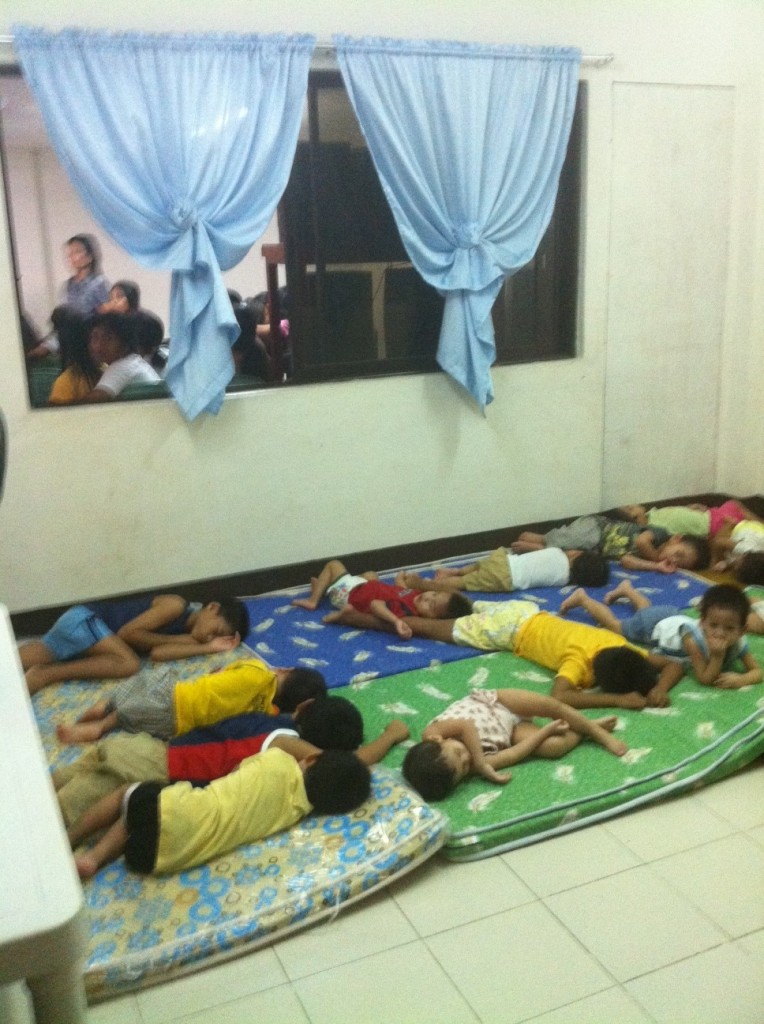 Despite the good intentions of kababayans from all over the country and the world, there is still much that can be done to improve our disaster preparedness. One area, that has long been neglected is our water supply and sewage system.  Water is a scarce resource all over the world. Many countries have already invested in developing a reliable water supply, read Singapore's Water for all story.
We should also seriously start looking at alternatives to our toilets that consume so much water. CDO is paralyzed without fresh water supplies. I made a call to buy CDO and Iligan products to support their rehabilitation, but I learned that many small and medium enterprises (SME's) don't have access to clean water and thus, can't make their products.  I've seen waterless toilets that work in the Fisherman's Village in San Fernando, La Union.  I am working on a bill to create a national policy on shifting to these kinds of toilets or some equally eco-friendly toilet  in all public schools and other public facilities.
Another issue close to my heart is nutrition. It starts with breast feeding. Every effort should be extended to promote breast feeding during disasters. Mother's milk is the most nutritious and when her breast milk supply is affected, you cut off her baby's lifeline. There are many health risks associated with the use of unclean water that goes into the preparation of formula milk and other canned milk products. Thus, breast feeding should be encouraged at all cost.
Meanwhile, it's Christmas. The basic rights of a child, include the right to play and a childhood. I wanted them to have a semblance of Christmas. While visiting at both Western Central and later at the Women's Center, I read "The Christmas Lantern Trip" story to the children.  It's a story my mom wrote about our search for the perfect "parol."   After we read the story, I encouraged the moms who were there and the older kids to read to the younger kids. I left them a small library of books and had them promise to read every day. I also left them with an assortment of board games, balls and toys that they could play with both indoors and outdoors.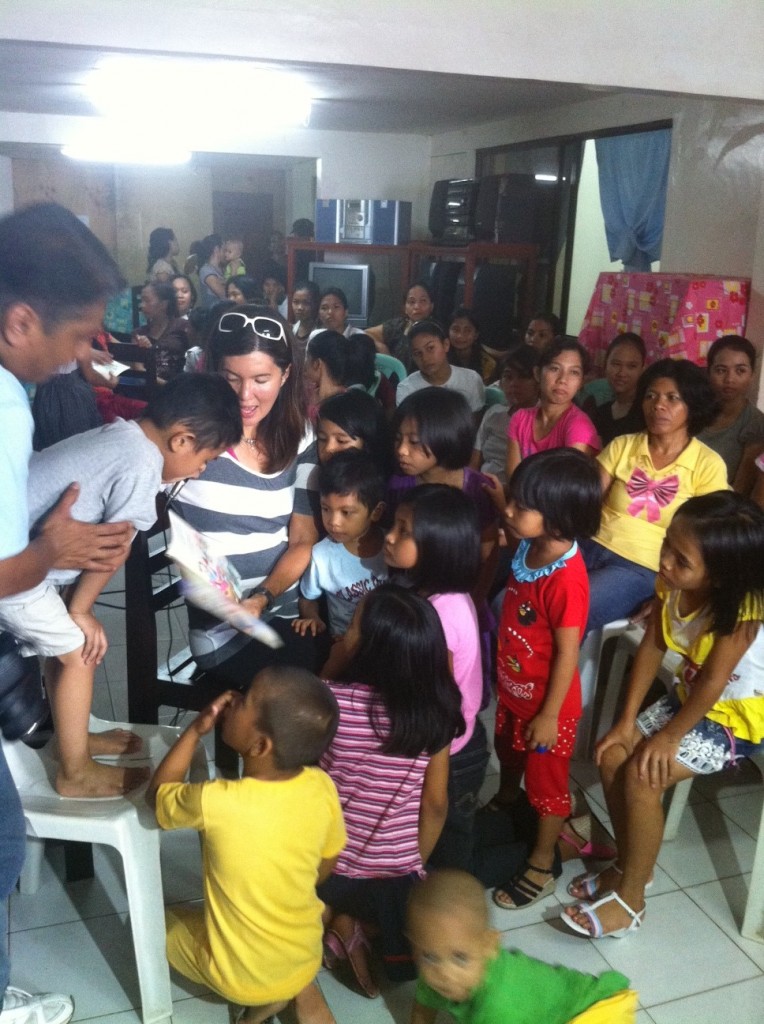 Unfortunately, I didn't have time to visit Iligan but my staff Faw Maridul is from there and will be going around to various evacuation sites and communities especially those that have not been well served by relief assistance yet.  I have already requested for the release of P2.2 Million of my Priority Assistance Funds from DSWD for CDO, Iligan and other towns affected by Sendong. My brother Alan has also allocated the same amount for the affected areas.
Hope lives on through the many people who do not forget CDO and Iligan, and through the volunteers who work day and night to maintain the evacuation centers – the teachers, DSWD officials, local officials.   It is my fervent wish and prayer that we all learn from this unfortunate tragedy and together, work towards better disaster prevention and preparedness if we can't altogether prevent it by being more conscientious of the human activities that contribute to these kinds of natural calamity.