As a legislator, my job requires that I travel around the country a lot to see what's happening in different communities and provinces. One of the highlights of my travels is I get to experience first-hand our beautiful culture and diverse traditions. I always come home learning something new and appreciating our country even more.
I'm especially attracted to indigenous woven fabrics, and the Philippines has some of the most exquisite ones this side of the globe. The unique motifs and intricate patterns are a testament to the artistry and creativity of our talented weavers. More importantly, these handwoven textiles tell the story of a tribe and its people – their identity, way of life, beliefs, customs, and practices.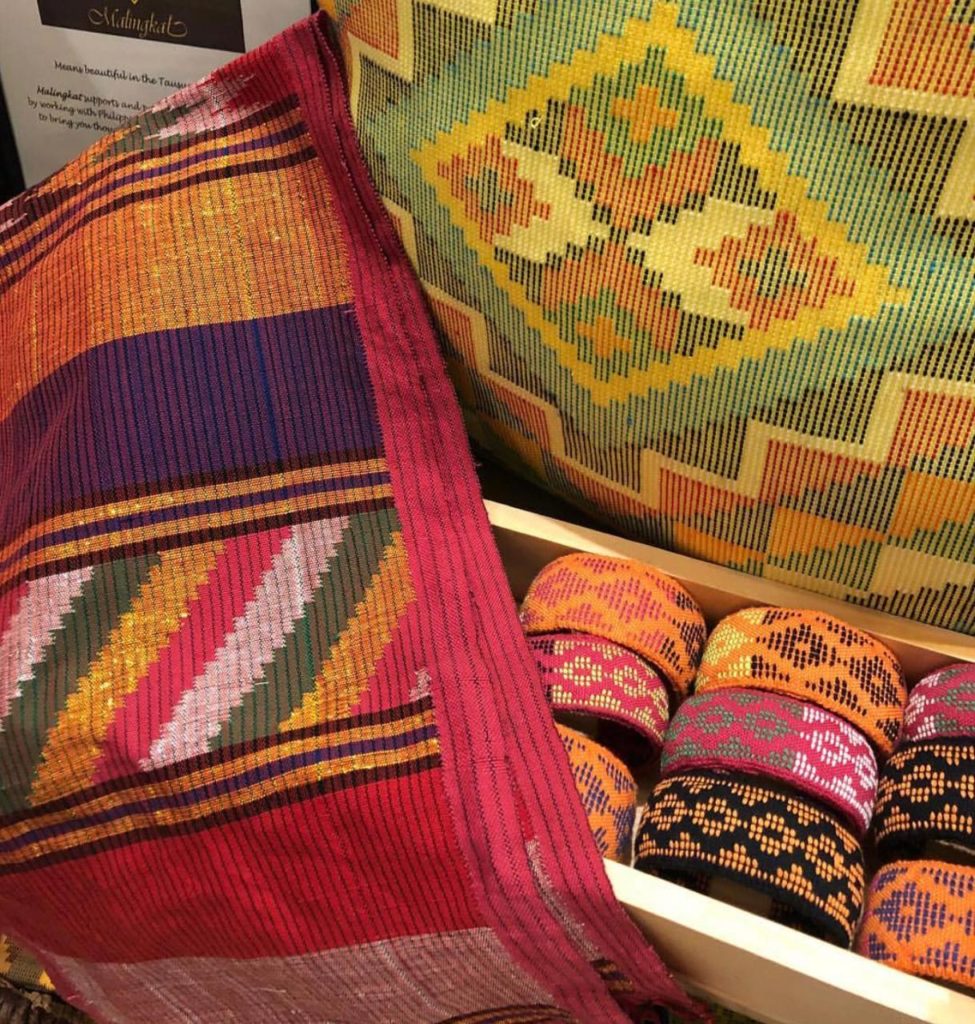 I met Evelyn Hamja at the Yakan Weaving Center during my trip to Zamboanga City. She's a fourth generation Yakan weaver, who started weaving when she was only seven years old.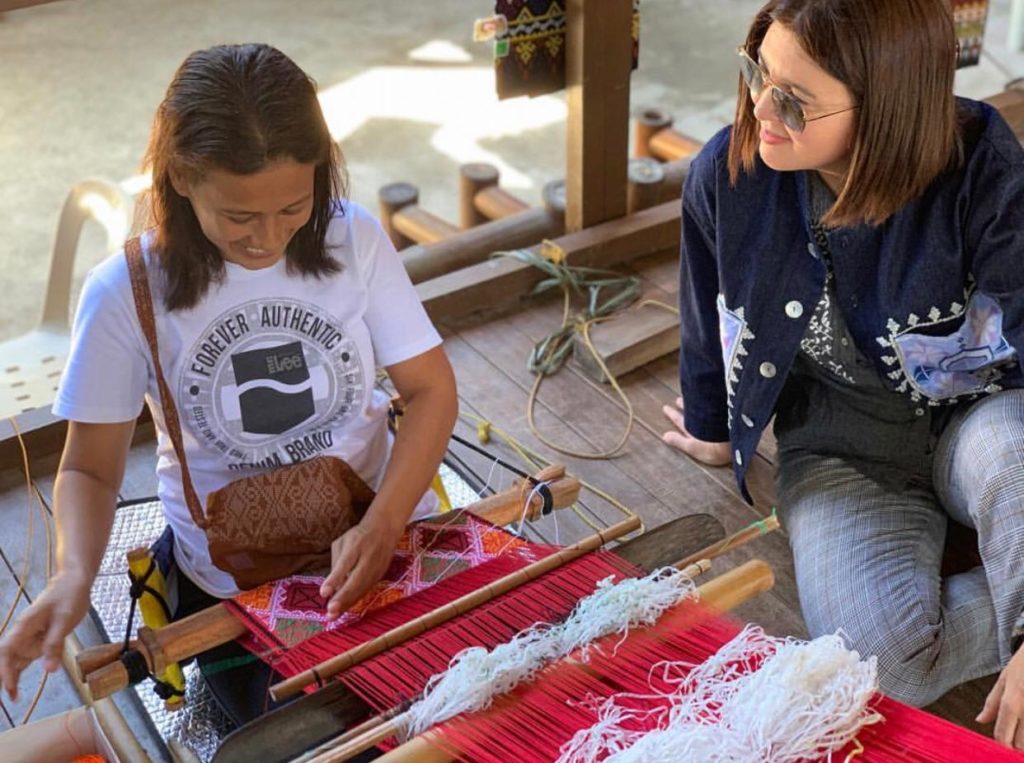 The Yakans are one of the Muslim ethnolinguistic groups in Mindanao mostly residing on the island of Basilan and Zamboanga City. They are also one of Mindanao's famed weaving communities, and are known for using vibrant colors and geometric patterns inspired by their natural surroundings. Traditionally, weaving is the work of women in the tribe and is passed on from one generation to the next. Mothers usually teach their daughters the art of weaving as soon as they are able to use a loom, like how Evelyn learned.
Trying my hand at backstrap loom weaving. Challenging but relaxing.
In recent years, interest in indigenous fabrics and the art of handloom weaving has been greatly increasing. A growing number of entrepreneurs and designers are incorporating local weaves for contemporary use and design. This is a welcome development as it showcases our rich weaving traditions and gives sustainable livelihood to weavers, who are mostly mothers.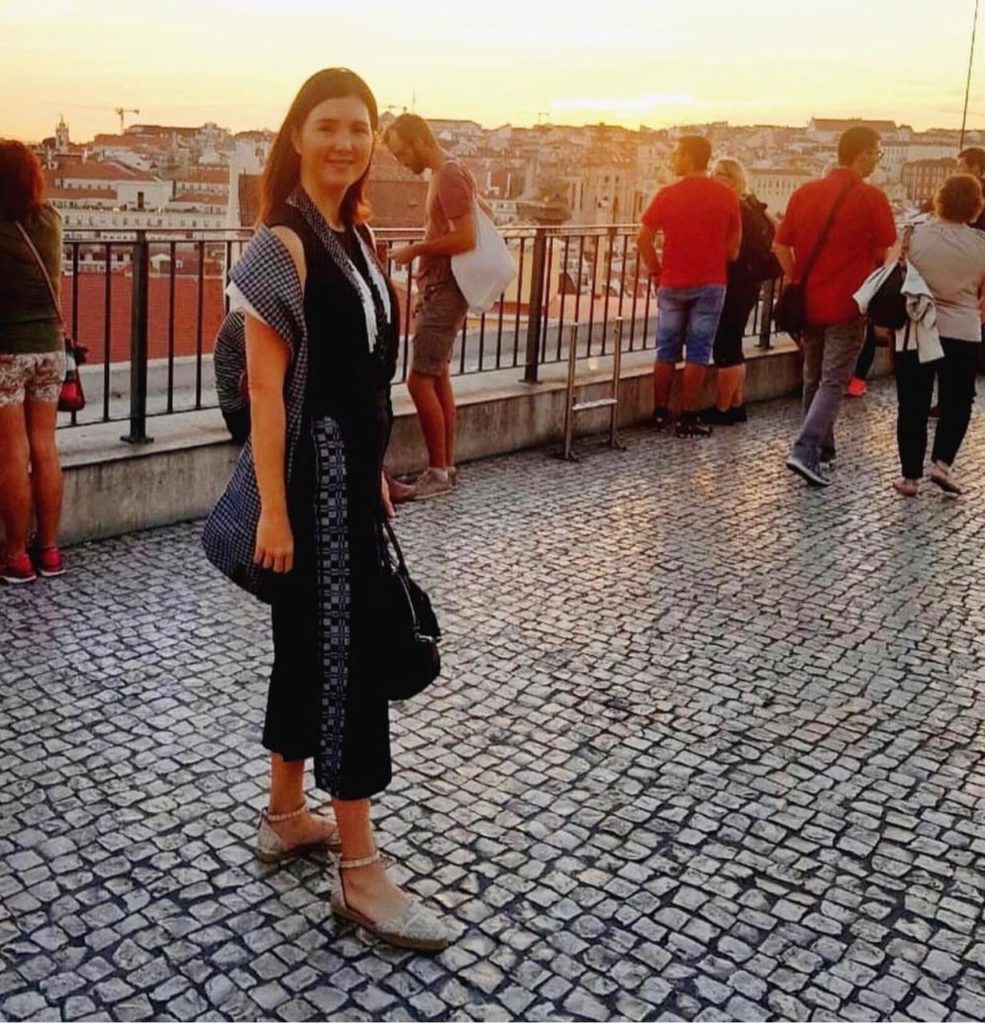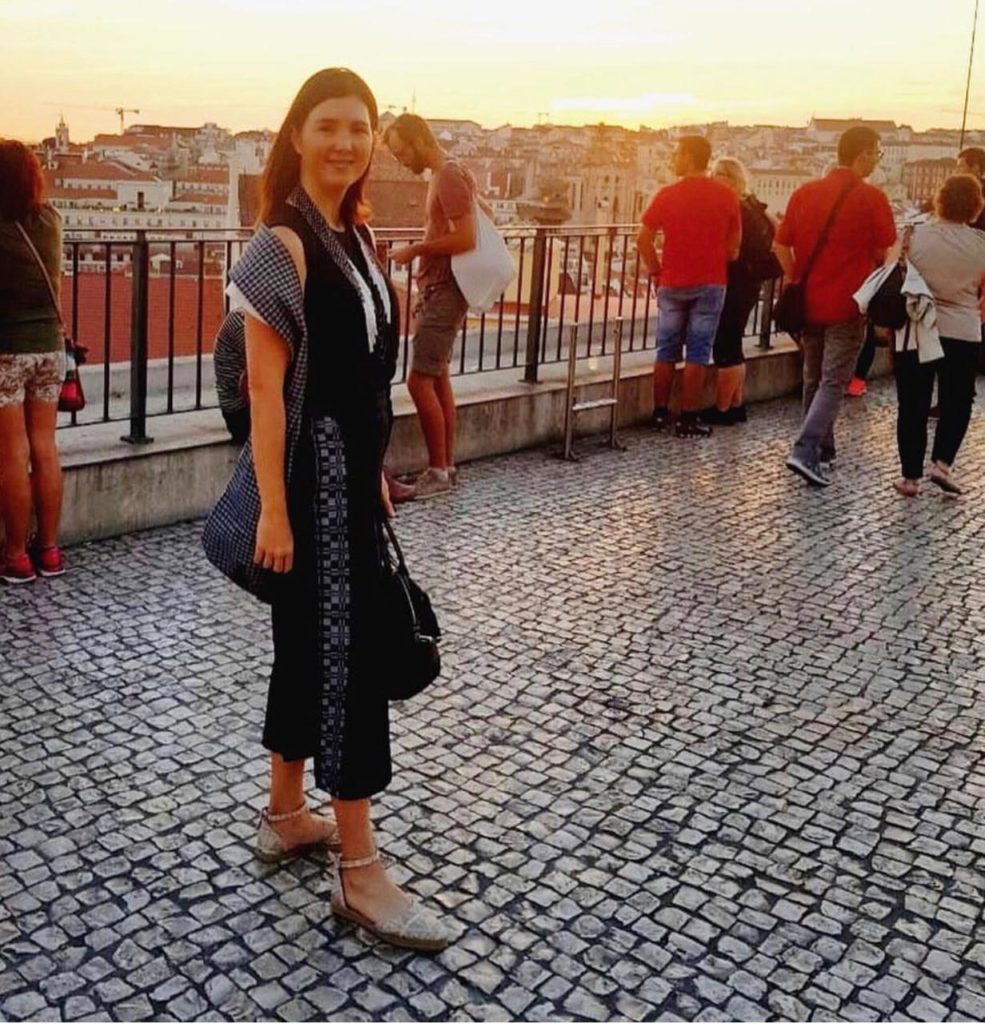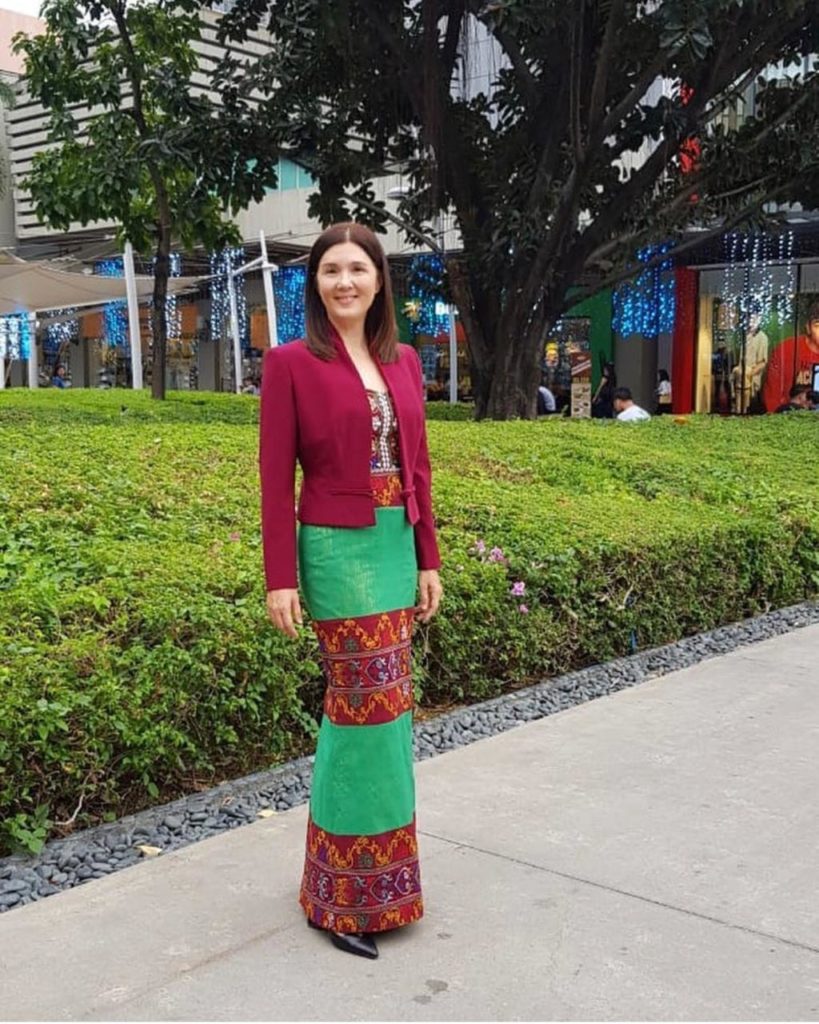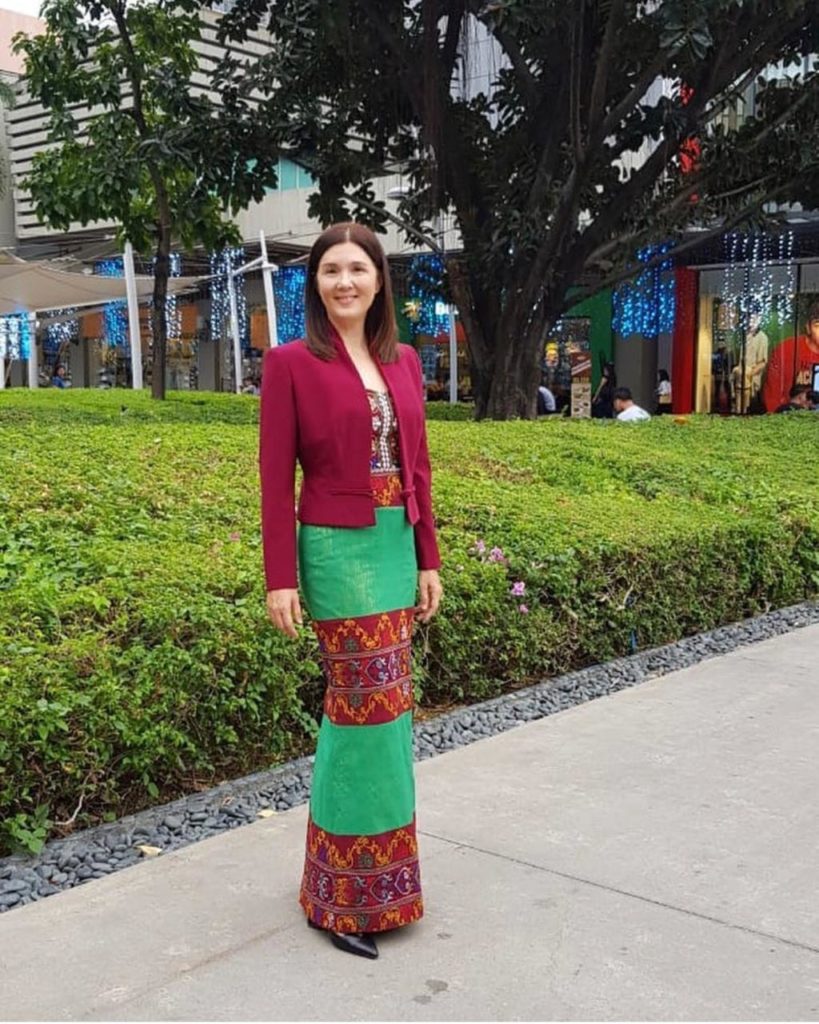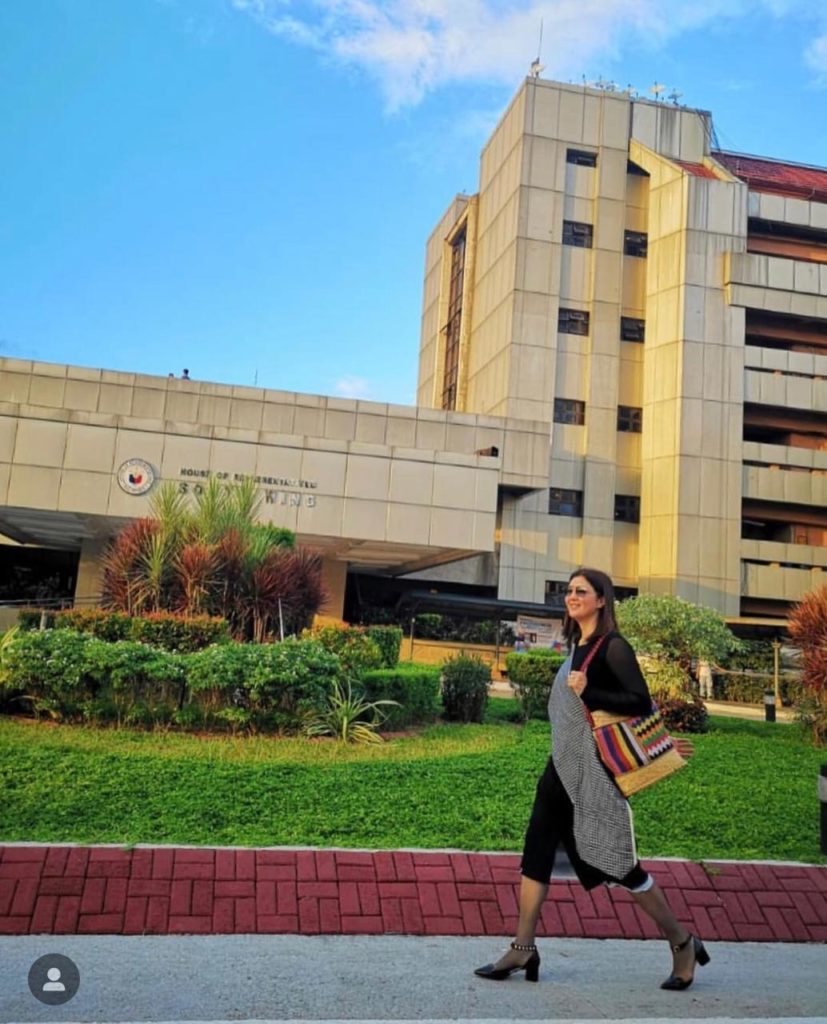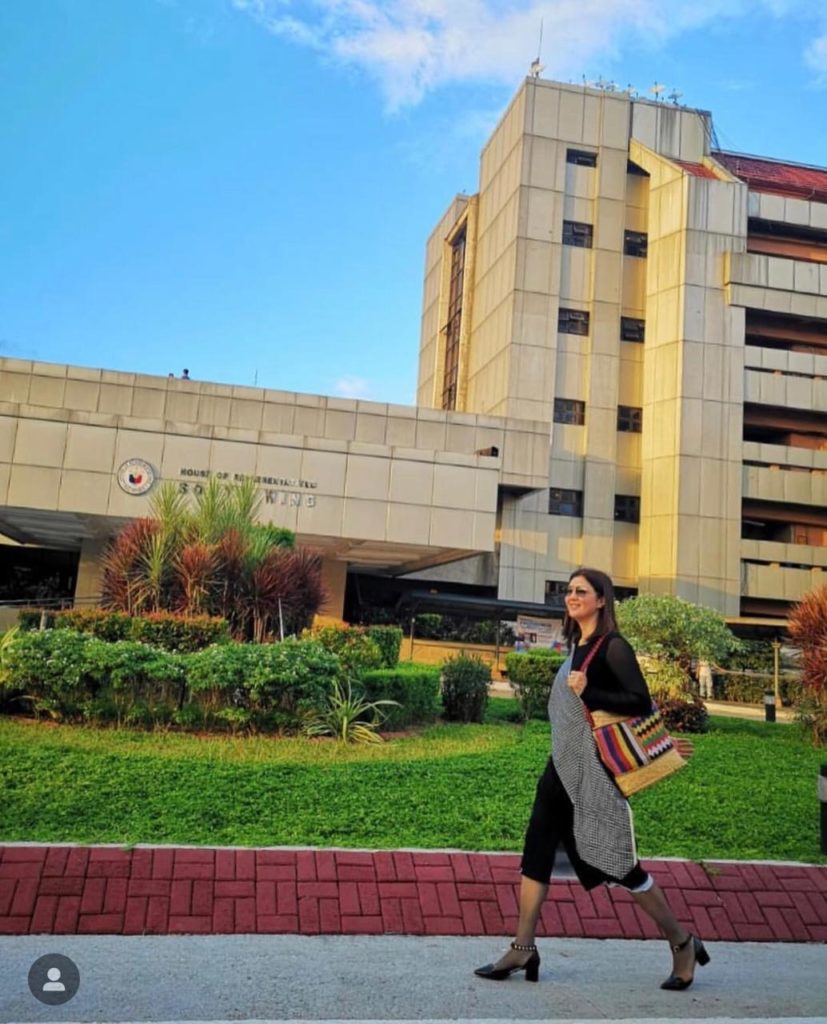 Indigenous weaving is an important and beautiful part of our culture, and something we should all be proud of. A piece of handwoven textile not only tells a story, but also comes with a lot of love from the weaver who spent hours on the loom to share a part of their heritage with us.
-end-