The weekend of Tri United, I was under the weather – nursing a cold and flu-like stmptoms including eyes so red and swollen that  I had to have it checked for sore eyes (doctor said everything was an allergy – the cold, the sneezing and red eyes),  I had  doubts about doing the race.
But I wanted to do this race. It was my tune-up race for Ironman 70.3 Cebu. So I drove out to San Juan, Batangas.   And in the early morning  concluded that  my head was clearer  and the irritation in my throat was manageable, red and puffy eyes gone.
You don't see much when you get up on triathlon race day. Its pitch dark. When you first arrive at the transition area where you set-up your bike and gear,  it's usually day break and the sun's soft rays are still yawning across the sky.
But as I finished up in the transition area, I noticed what a beautiful day it was turning out to be… A pleasant surprise was the brand new and tastefully done club house of Playa Laiya… now I was wishing, I could walk around and explore the place! But no time for that. The only place I had time to explore was the bathroom… and whoa! Was that a treat for triathletes who are used to but never truly embrace the use of a portalet!
Im voting this as the best bathrooms ever of all the races I have joined throughout  the world!
With that,  I proceeded to the swim area for a quick warm-up swim. Water looked calm and inviting… sand was soft on the feet… I told myself I will swim and see how I feel. If I'm good, I will continue on with the bike…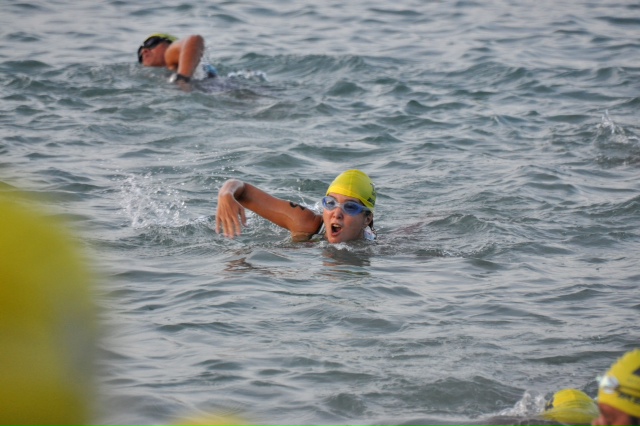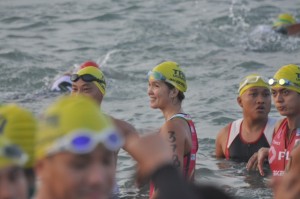 It was a 2k swim-60k bike-15k run.
Mass start wasn't too bad.  I have been practicing my fast starts where I swim at a fast pace just so I can move out into the open water sooner.  After that I settle into a more manageable pace.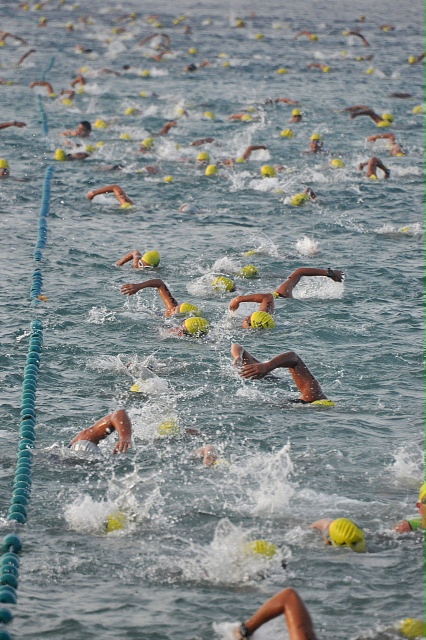 Water conditions were just right, compared to the conditions  the day before during the afternoon sprint Tri. I've done races where we described the swim as being in a "washing machine,"  or a "roller coaster."  Other less than ideal swims included waves that  ended up in your face and mouth everytime you came up to breath or waves that were too high that even when you lifted your head to sight (see where you are going), you are greeted with water in your face.
After three laps, we ran to the transition area. I grabbed my bike, helmet and shades and was off.
The bike course was mostly flat with a few rolling hills, all very manageable.  The turn around at the Port was very scenic. Loved it!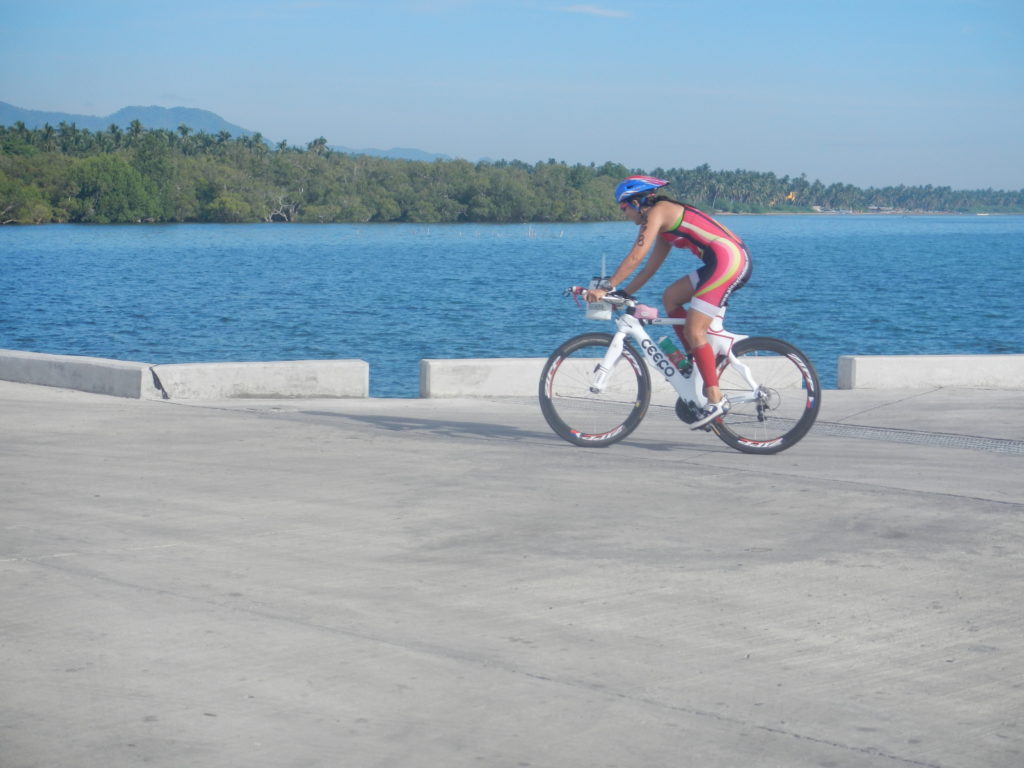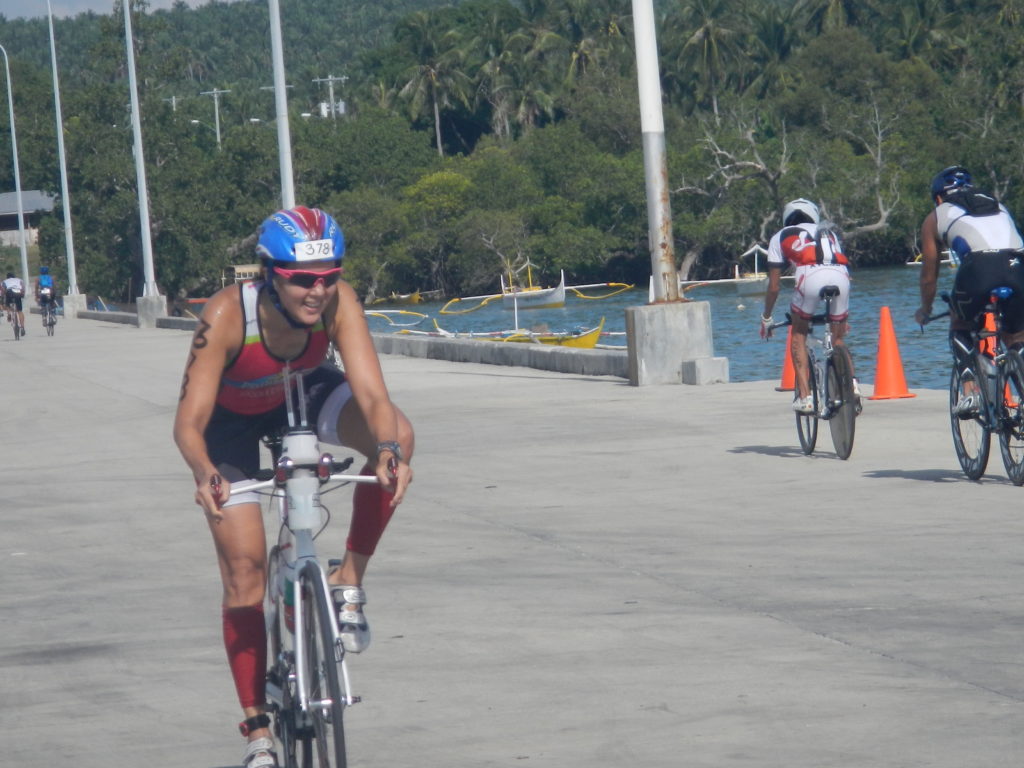 Any triathlete will tell you that racing on roads that are closed to traffic is really the ideal race simply because it's safer! I did have to contend with a few stray dogs though.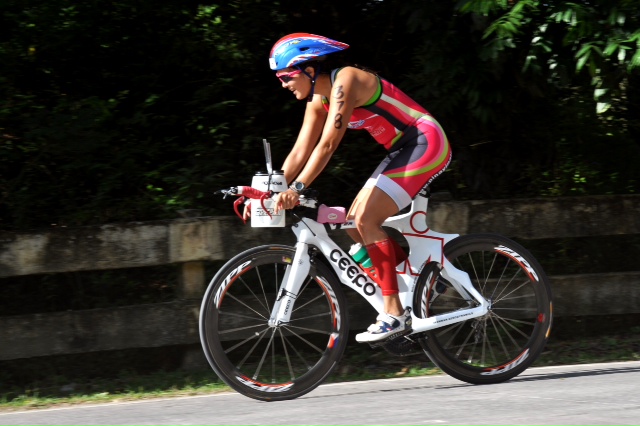 Next and final segment is the run. By this time, the sun was bearing down on us and it was quite a relief to see that part of the run route was shaded by the big trees along the road.
I also loved that it was 3 loops of 5k instead of an out and back course. With a shorter loop, I find it's easier to push myself  and simply more fun cause you cross paths with the other participants. Same with the cheerers and supporters who provide a big moral boost when you are tired and hot.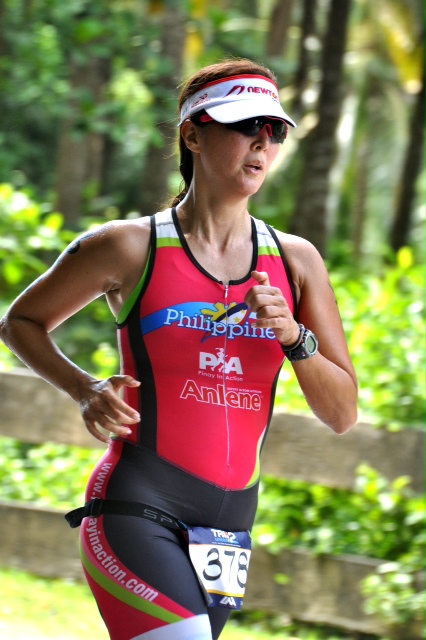 And finally the finish line!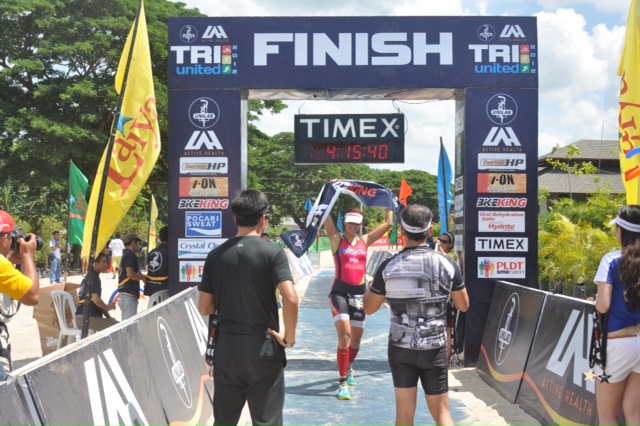 This was a good race for me! I had set out to push myself and just held back a bit given the allergies and sore throat. But I was happy with the effort I put in. I couldn't ask for better race conditions.
Because the finish line was on the beach, I went straight for the blue water and did a relaxed recovery swim… Ahhh,  even now as I write this article, I can feel the ocean  water cooling me off,  lifting away the heaviness in my legs… I floated on my back, looked up to the sky and thanked God for this day.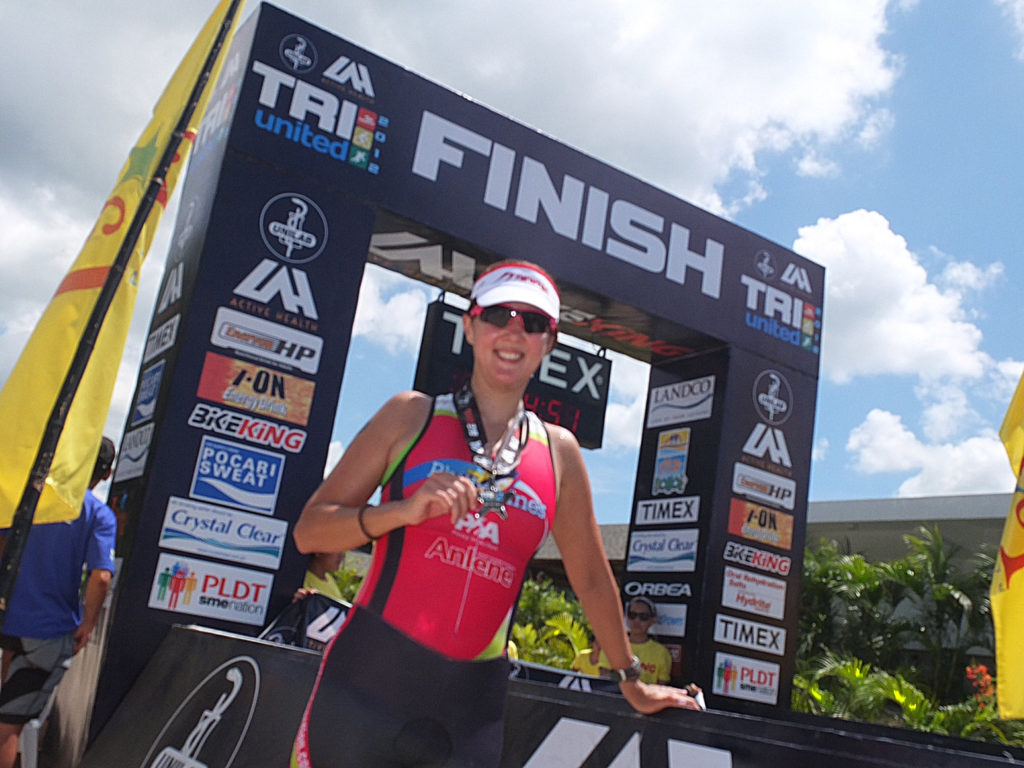 I was able to steal a few minutes with Unilab President and CEO Clinton Hess, congratulated him for a great event and for Unilab's commitment to health and fitness. So many life threatening health conditions can be addressed or minimized through fitness. It's just great that corporate citizens are supporting events like this.