All over the world, women perform unpaid work as homemakers and care-givers. Imagine this: Ms. A is a mother and takes care of her three kids and her elderly parents. She cannot work outside the home. Compare this to another woman, Ms. B who works outside her home. Ms. B cares for the children of another family. Ms. B is a paid worker for caring for other children. Her work is recognized. She will obtain benefits like medical insurance and retirement. Unlike Ms. A. who is invisible to the productive world, has no protection, no rights and benefits.
What can we do to uplift the plight of people, mostly women like Ms. A? This was the topic of the Inter Parliamentary Union's conference, which I chaired at the United Nation's last week. I summarized some of the key points of the speech I delivered at the session of the Commission on the Status of Women.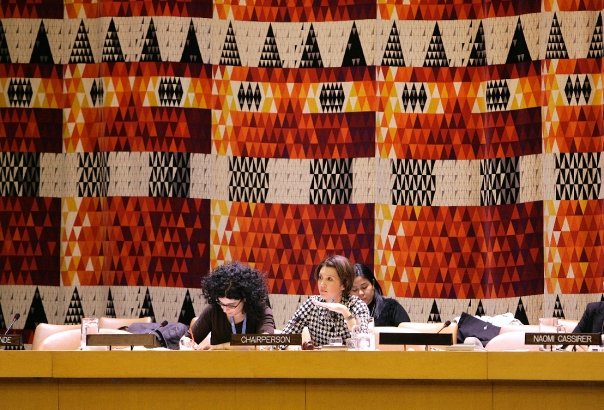 We need to reduce the burden of unpaid work and promote equal sharing of responsibilities between men and women. Historically, women have been the homemakers and care-givers. But today, many women need or want to be part of the work force. This, men need to take on more responsibilities at home.
Many countries have ratified relevant labor conventions. But each country needs to review their national policies and legislation that relates to workers with family responsibilities, that recognize women as part of the labor force, that provide maternity protection, breast feeding support, reasonable hours of work, and so on.
In determining the right policies, we need to emphasis the importance of a gender balanced approach to care-giving (as opposed to focusing on the woman alone) and the need to develop measures to support a more active role of men in care-giving.
There needs to be a change in mind-set. Likewise, action needs to be taken to address gender stereotypes. This begins with education and promoting gender equality and addressing gender stereotypes in school curriculums and grassroots programs.
There also needs to be institutional changes, say in parliaments. We discussed the difficulties faced by women in politics. Parliament was historically a male only profession. Many of its traditions still endure, making it difficult for women to enter or survive (more on this in another blog).
We also noted that during time of economic uncertainty, governments may tend to reduce spending on social services. The consequences of this move would be tremendous. This would put more stress on an already over-burdened health and social services/welfare sector. Without reliable health care and social services, women again will bear the bigger burden " a burden that will go unrecognized and unprotected.
Back in our respective parliaments, we need to look at the tools at our disposal to bring the value of unpaid care work to the fore. We need to question our national accounts systems, make use of time-use surveys and most importantly, use the national budgetary process to take into account the contribution of unpaid care work and provide support to those who perform it.
As an aside, I note that in the Philippines, there are a lot of families where the man is now the primary home-maker and care-giver. For more reason we need to address gender stereo-types. These stay-at-home dads, need the support and in many cases the training needed to be good home-maker and care-givers.
In conclusion, we need to to reassess how we view women's unpaid work. We need to put in safeguards and protection for these women (and men). We need to recognize and reward women's various contributions to the economy and promote a more gender balanced approach to the sharing of responsibilities.
n.b. this is part of a series of articles I am writing in connection with our observation of Womens month and the conferences/meetings I attended in New York.