I hate living out of a suitcase. But I have to. My job requires that I travel quite a bit. Anywhere from a short 24 hour trip somewhere in the Philippines or longer trips anywhere in the world. As of this writing I am in Addis Ababa, Ethiopia attending the Inter-Parliamentary Union conference, where I am currently president of the women parliamentarians.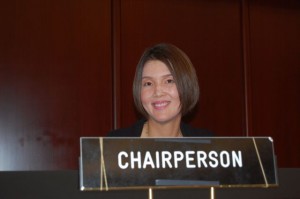 I always always pack with the intention of traveling light, but it just never happens. There are just too many things I need to bring to keep me within my comfort zone when I am away from home. What I bring depends on where I'm going, what I'm doing there, how long I'll be gone.
Business Attire
A lot of my trips are work related so need to bring a few business suits, accessories and shoes that go with it. Trying to mix and match is key so I don't have to bring too much stuff.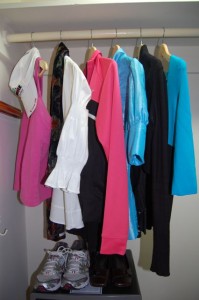 Casual Attire
My attire of choice will always be casual and comfortable. That means, anytime I can get out of a business suit, I will. I always bring a pair of jeans and some casual tops.
Work-out gear.
I will never travel without my running shoes and gear. This changes slightly depending on the weather and whether I will be doing indoor training or outdoor. If it's a city I am familiar with and I know its safe to run, then I will definitely be running outdoor, even in the cold.
If I have a race coming up and need to do run intervals, then I'll bring my garmin gps so I can monitor my pace and distance while running outdoor.
Ipod shuffle
I almost always bring a swim suit, goggles and caps. A lot of hotels have pools and swimming is always a relaxing work-out for me.
Food.
I always bring my own snacks. I pack nuts, wheat crackers, pretzels and low fat cheese sticks. If I'm living out of a hotel, I also bring instant oatmeal , cerelac and granola which I mix together. This is the easiest most nutritious breakfast on the go. If my hotel comes with free breakfast, well then, that's another story.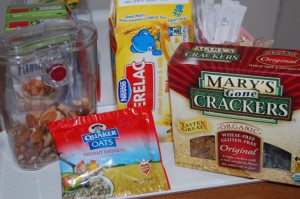 My emergency medicine ( a lot!), vitamins and food supplements, coded by the number of pills I need to take per day " some are once a day, 2x, 3x and 4x.
Electronics
Gadgets and toys.
My lap top. For all the obvious reasons.
My kindle " this is my latest treasure. It's amazon's e-book. I have some 30 books in my kindle right now. Just knowing I have this wide selection of reading material, keeps me calm.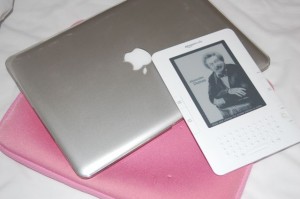 My celphones. " this is when I bring 2 phones. My regular phone and an extra one to use with a local sim card which is always cheaper.
Portable luggage weighing gadget " amazing gift I got from my mom. I will never have to stress about my luggage being over weight again!
Brain game " one of my compact games that challenge my mind and entertain me when I'm bored.
My girlie things
Make-up. If it's a business trip, I need to bring a wider assortment of make-up. I've learned to simplify this and can fit everything into one small make-up kit. Otherwise, I survive with my bronzer and lipstick.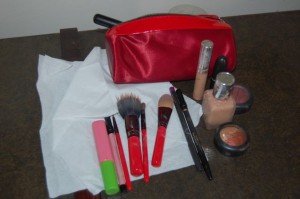 My skin care products including sun block.
I've kinda stopped bringing a dress watch. My sports watch is beige/bronze which will work with most of my outfits. If its really off, I just take it off.
One or two custom jewelry to wear with my business suits.
Mini Office.
I just recently bought this collection of stapler, clips, post its etc.
Papers and reports I need to read and review.
So there. After all these years of traveling, I'm still going over this list, thinking of ways I can travel lighter but still be happy.