I found myself in Laiya, Batangas, indulging in my favorite pastime- doing triathlons, and lately off-road triathlons
Our Little Barrio Tri- That's how race director Eric Imperio described the Extri race- a sort of off-road adventure race he founded eight years ago.
One Saturday afternoon, I found myself in Laiya, Batangas, indulging in my favorite pastime- doing triathlons, and lately off-road triathlons.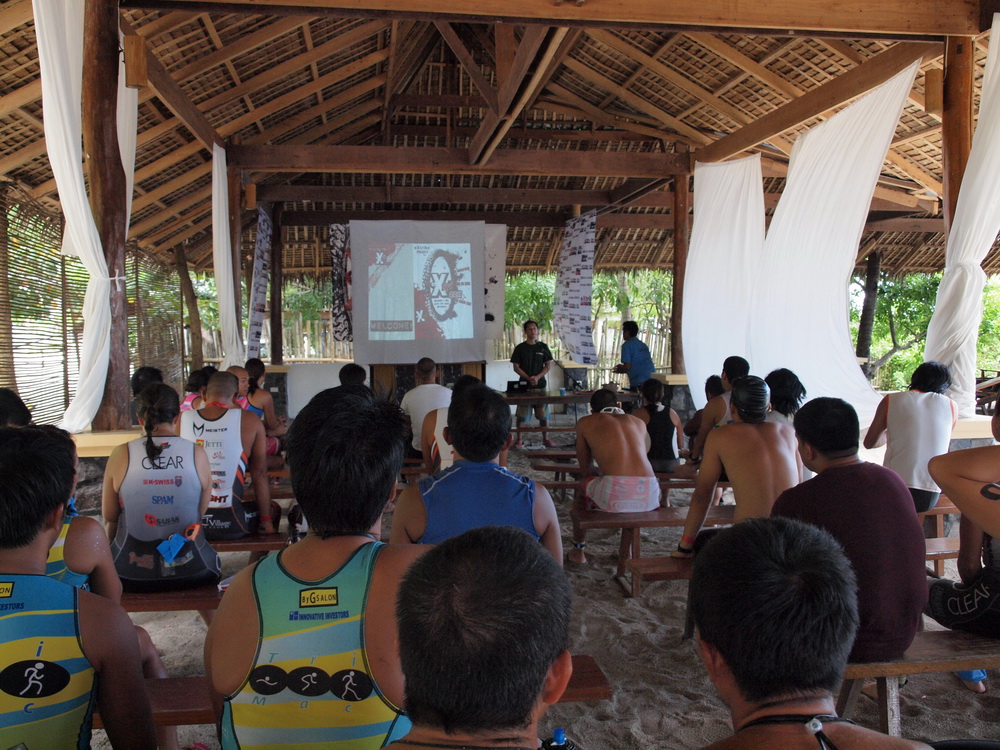 I had heard of Extri from my brother Lino who did it some years ago. It turns out, he was at the inaugural race in 2003.
Over the years, lots of my friends joined this race. Finally, after embracing the trail about a year ago, I was going to do it.
There were actually two races. One was for the RAW and the other for more seasoned triathletes like me and my friends.
RAW stands for Recreational And Weekend triathletes. Eric decided to have a very friendly race to get more RAW participants into triathlons. The RAW race is a beginner's friendly shorter distance event composed of a 500 meter swim, 10 kilometer bike and 2.5 kilometer run.
We cheered for them as they started their swim and shouted words of encouragement as they each ran to the transition area to mount their bikes.
Then it was our turn. We were a small group. Many of us knew each other. As Eric said, this is the end of the season race. It's all for fun. Smile and enjoy.
I had done exactly one swim since the Xterra World Champs in late October and so I crammed in a couple of short but moderately intense swim sessions the week of the race just to be sure my arms and legs would be coordinated and propel me forward and not drag me down into the deep blue sea.
The three loop swim course was fun, not counting the elbows and knees of other participants that unintentionally battered me at the mass swim start (hazard of the sport you just have to get used to) and despite the strong waves that made you feel like you were on a boat while swimming parallel to shore.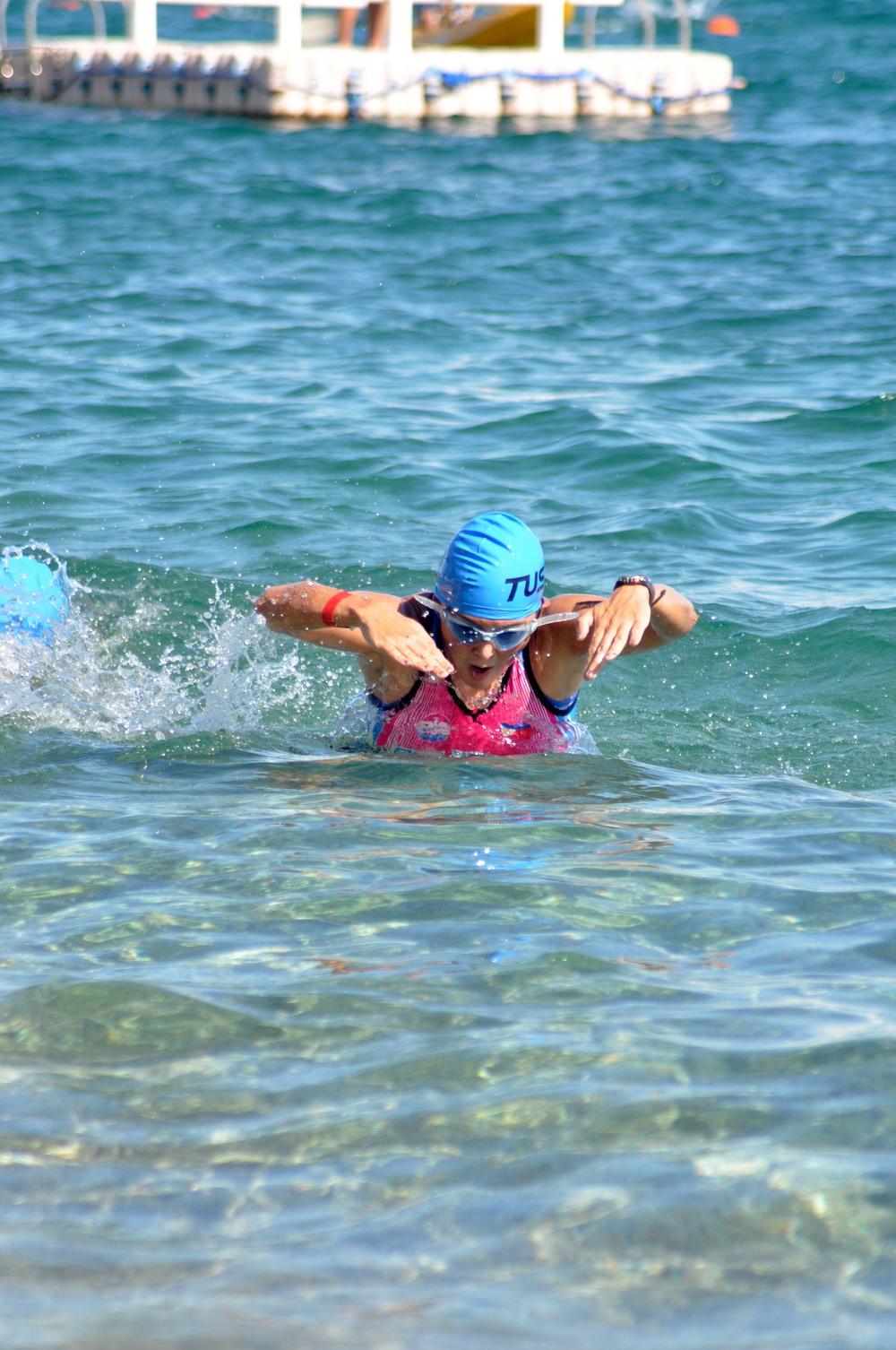 The bike course was very easy, a big portion on cemented roads. Since I was on a mountain bike and had recently fallen inlove with trail riding, it was a bit  frustrating because I expected more trail.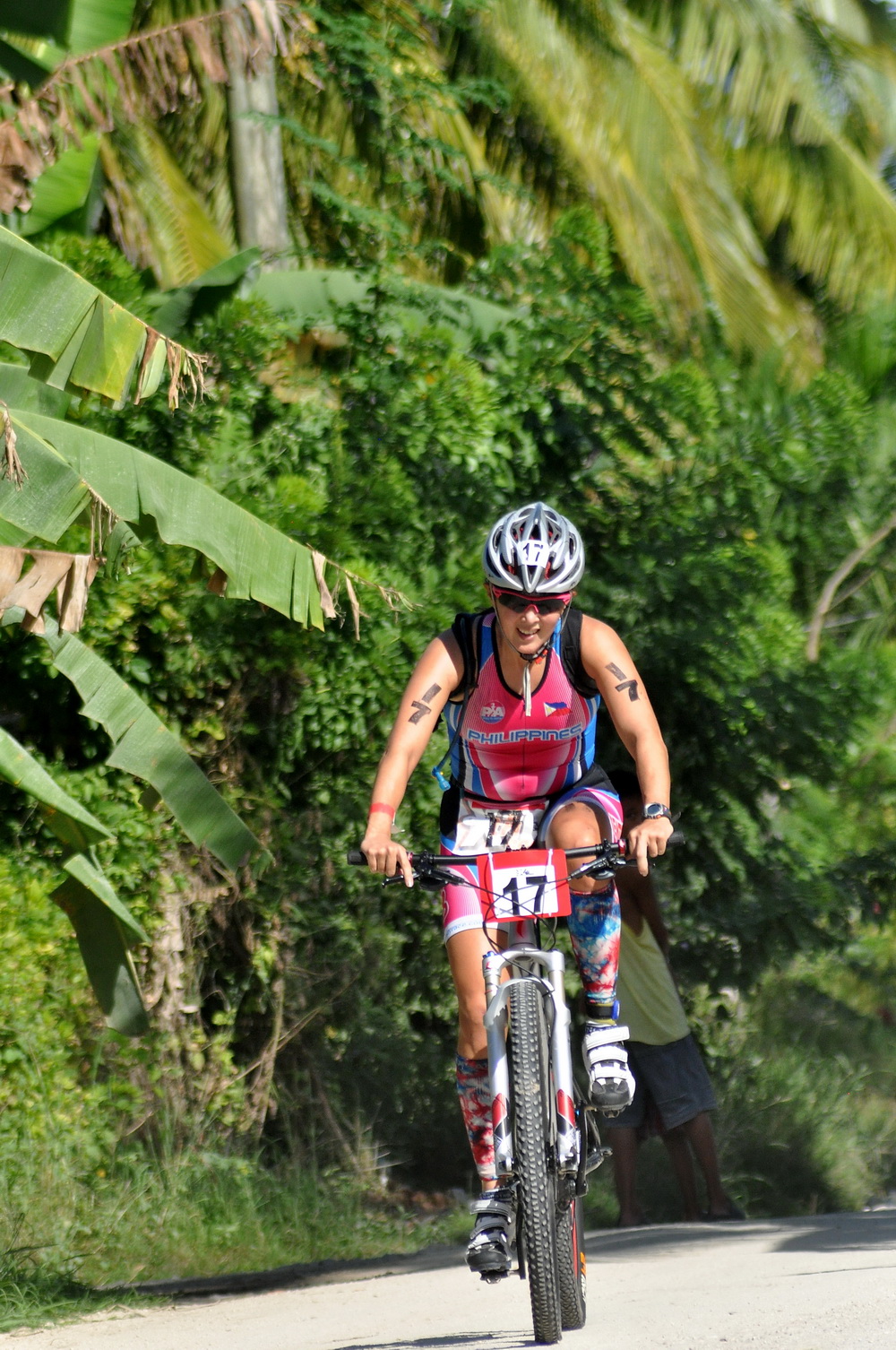 The run trail was the best. It was tough and diverse, and very much an off- road/adventure run. It started with a long stair climb followed by a steep cemented climb, then a short downhill then another steep uphill climb where you could barely run. After more ups and downs and winding roads, I ended up on the beach where your feet hit the loose sand which sucks them down, making every step feel like you were lifting extra ten pounds. The run on the beach is then followed by a run across rocks and boulders which is best managed if you imagine yourself to be as light as tinkerbell gliding from one rock to another or as a nimble as a frog leaping forward without fear.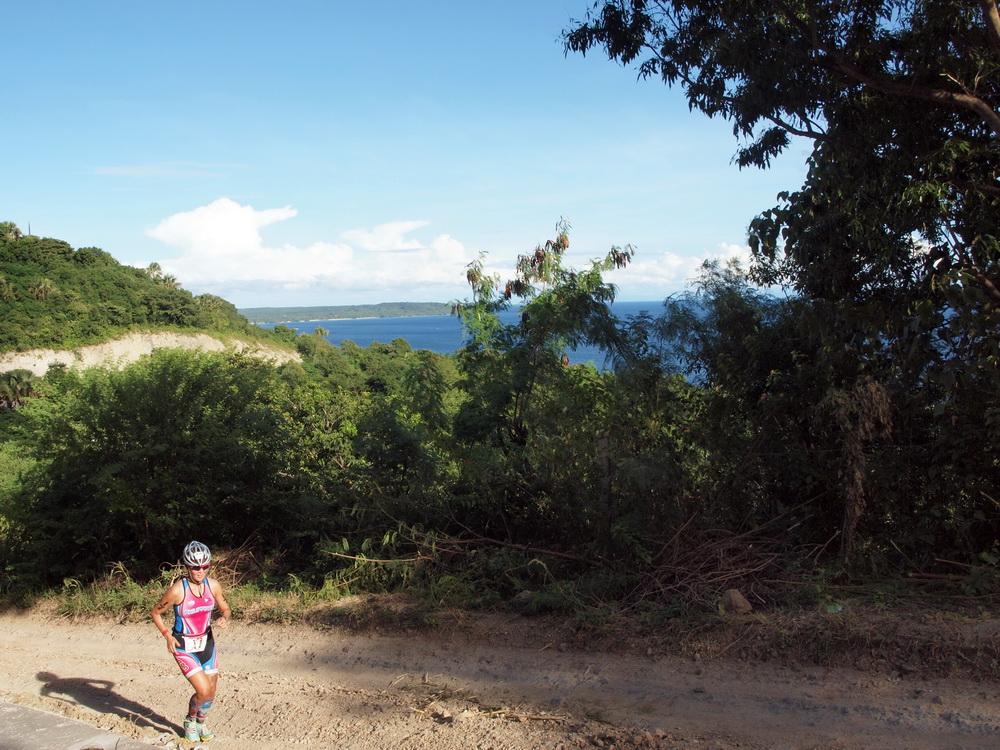 Finally, you are on the home stretch yet the finish line which is so close seems so far away because the sand keeps pulling your feet under. And even when you reach the last 10 meters and are running on the red carpet, your legs feel like a dead weight and your sprint finish is really just a little more than putting one foot in front of the other.
I finished 2nd after my good friend Mariella Powell, a strong triathlete and working mother of two lovely girls. Behind me finishing 3rd was my equally strong training partner Belle Grandenetti, working mom and owner/ chef of the best Italian resto in town, Mona Lisa.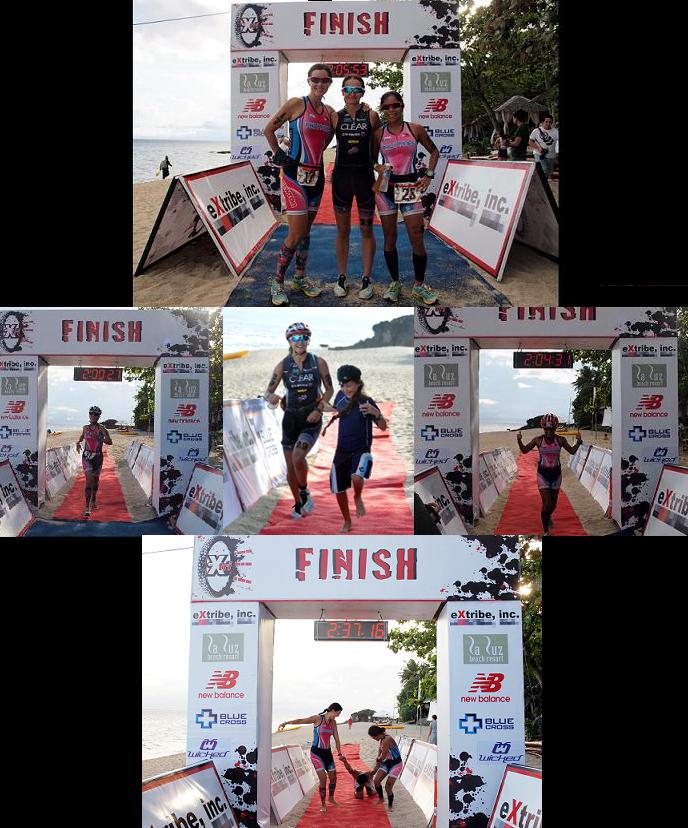 What a wonderful way to spend my Saturday, among friends who value fitness and by joining this race, gave back to the community through our entry fees, part of which would be used to buy school supplies.
In my own little way, I pledge to put up a little library for the kids. This is part of my Pinay In Action "Let's Read" program. I will also offer to build a classroom or daycare, depending on their needs, using my Senate Priority Development Assistance Fund.
Congratulations to all especially the RAW guys!