These days, I still head to Baguio, minus the stop for tocino. And I am no longer the child, but the mom
Christmas 2012
When I was a child, I spent almost every Christmas break, summer break and semestral break in Baguio. I simply got in the car or the bus, fell asleep on my mom's shoulder and woke up when we stopped-over in Tarlac where I happily devoured Pampanga's best tocino, sinangag and fried egg.
These days, I still head to Baguio, minus the stop for tocino. And I am no longer the child, but the mom. In fact, last week, between Christmas and New Year's, we packed our bags, our bikes, my son's car seat, and all seven kids – three mine, the other four like mine because I have known them since they were tiny little things.
First stop was San Juan, La Union for a few hours of surfing with Luke Ladrigan at the Kahuna resort. A few hours didn't make experts out of any of us, but we enjoyed the waves and were able to get up on our boards enough to satisfy our need to find balance amidst the waves and the wind.
We got to Baguio before sunset, just enough time for my toddler Lucas to give his chubby little legs a work-out running up and down the hills in Camp John Hay where we were staying. He gave his lungs a good work-out too because he kept running to the boundary of the golf course and wanting to run on the grass, every time I pulled him away, he cried.
We did a variety of things, dictated mostly by the age and interest of the kids. We started out with seven kids ages 1 to 16. Later another tween and a teen joined our merry group making it even more fun for everyone.
The toddler slept early and woke up early. By mid-day he had already explored most of John Hay by foot and had given his adult companions a good work-out.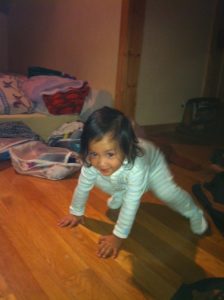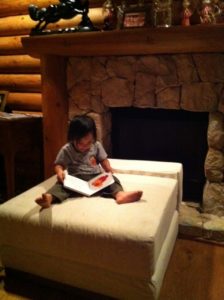 The teens and the tweens were in a different time zone, enjoying late night card games at home, a bonfire and marshmallow roast at night.
Given that teens and tweens are genetically inclined to crave more sleep, it was not surprising that the mornings were spent in bed 'til the sun had risen high above us. Even Lucas' gleeful shrieks could not get the sleepy teens out of bed. The tweens did manage to get up a bit earlier one day and squeezed in horse back riding and tried their hand at paint ball.
Meanwhile, I, hit the trails by day, biking and running through the rolling hills, sucking in the cold air and getting lost in the scent of the pine trees. We crossed a hanging bridge in much need of repair. I hope to be able to help out through my Priority Development Assistance Fund.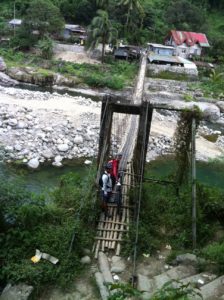 In between, I sipped delicious native hot chocolate at "Choco-late sa Batirol" the local chocolate café serving the yummiest native hot chocolate in the North, plus suman laced with coconut and mascovado and crispy turon. After a tiring bike ride or run, on top of all that, I also had palabok, minus the chicharon served with an extra order of hard-boiled egg.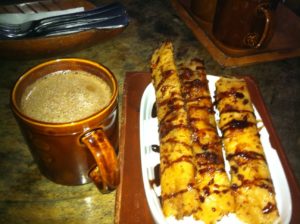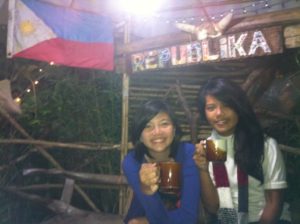 After one particular ride outside of Baguio, I found myself in front of BenCab's famous museum. I was rushing but I couldn't resist the opportunity to give myself a feast for the eyes and the soul. I was not disappointed. I loved the art work!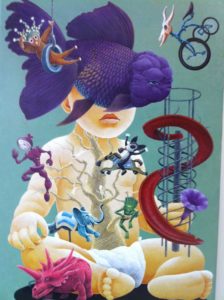 Another wonderful stop in Baguio is the Mt Cloud bookshop. It's a quaint little place filled with books from ceiling to floor. They have a wide selection of Filipino and Asian book and the coziest chairs you never want to get out off.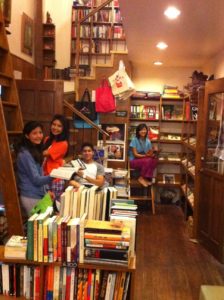 After a long day, we all gathered around our bon fire, minus the toddler who was fast asleep. outside.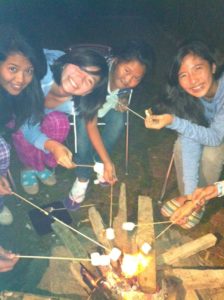 A little after midnight, I said good night, climbed up the winding stairs to the attic where we were all sleeping, and dug into a good book.