Lately, I am often asked are you running? I need to clarify that question before I can answer it. So, I ask, do you mean, what race am I joining soon? Or am I running as a candidate at the next election?
Funnily enough, half the time it turns out I am being asked the first question, the other half of the time, the other question.
You see, there are really two kinds of women who run:
– Women who put on running shoes and run recreationally or competitively,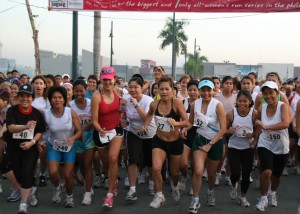 or
women who run for public office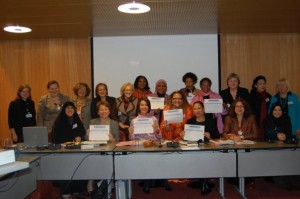 I am a woman who runs, on both counts.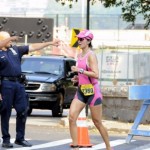 Although these two kinds of running seem like they are worlds apart, in truth they are not. Both entail grit and determination, a commitment, support from family and friends and most apparent of all, both are male dominated.
Women have historically been side-lined when it comes to participation in the political process and in running as a sport.
In politics, women were not allowed to vote in many countries until decades after men were voting. Even then, women were not allowed to run for public office. Today, most countries allow women to run, but statistics show that women politicians are still in the minority.
A survey conducted by the Inter-Parliamentary Union (IPU) shows that across the world, women make up about 18% of members of Parliament. In the Philippines, there are 4 female senators out of 23, and about 25% of the members of the lower house are women. But the number of women are even smaller at the local level.
Why is it important that there are more women in politics?
It is important because women bring a different perspective to governance. Women see things differently because of their experiences and background. True democracy and prosperity requires gender equality at all levels and all sectors of society.
Consider the following: Many women are joining the work-force because of economic hardships or the desire to find professional fulfillment. Many women continue to be full-time homemakers or work from their homes. Many ailments and diseases are specific to women or affect women differently. Women deal with consumer issues, the education of their children, housing issues and more.
All these require policies that are specific to women. Why then, are those making decisions mostly men? Shouldn't women have an equal say on these matters? Who else can better promote policies that affect women then women themselves? But how can they, when they do not occupy political positions?
Again in a survey conducted by the IPU, women stated family responsibilities as the primary obstacle in pursuing a political career. But if you think about it, if men shared more of the family responsibilities, then women could participate more in politics.
As for women who run with their running shoes on, we take this for granted, but the reality is, women were not allowed to join marathons until the 70s. Kathrine Switzer is the first woman to officially run a marathon which she did in the Boston Marathon in 1967 disguised as a man! She was instrumental in getting the Olympics to finally include a marathon for women in 1984 which was won by American Joan Benoit Samuelson.
In most races, I join, I'm guessing from the looks of it, participation of women is about 10%. Just like politics, women are allowed to participate, in fact they are quite welcome, but there are still a lot of obstacles that prevent them from doing so. These include misconceptions on the effect of running on a woman's body and health (including her ability to conceive), lack of training and insecurity about her ability to engage in physical activities, balancing family, work and running, and the lack of support from her family, particularly her spouse or partner.
When I run in a race, I proudly run on behalf of women. I run to empower women. I run to raise awareness that there is still a lot of discrimination and injustices against women in our country. I run because I know this will be a better place when women's voices are heard as equally as men. Mostly, I run because I know a little girl is always watching from the sidelines and I hope to empower her, to inspire her to be a woman of substance and perhaps a woman who runs one day.
Are you a woman who runs? Or a woman who wants to or dreams of running? Join me at the Pinay in Action 10k, 5k and 1.6k fun run at the MOA on March 29, 2009 at 6 am. Registration is on-going at Maxiworks in High Street or Rockwell until March 25.
We need more women who run and more men who support women who run.
For more details on both kinds of running, visit my official website www.senatorpiacayetano.com and www.pinayinaction.com.