On the first Saturday of the year, my amazing Senate legal team indulged me and let me buy them a cup of coffee each in exchange for working on a weekend. I wanted to take stock of where we were so we could start our year strong. It happened to be the birthday of my daughter Max and my youngest brother Lino, and thus I was also under time constraints to release my staff as soon as possible so we could all go about our weekend activities.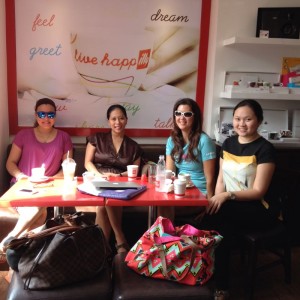 We did our annual review of our legislative agenda – some of the Senate bills and resolutions we had previously filed, heard in committee hearings, and defended on the floor, like the tobacco graphic warning bill. Others were new bills which needed to be drafted, fine-tuned, and filed.
So this is what we are looking at this year:
– I filed a Resolution calling for a review of the implementation of the sin tax law, specifically the allocation of funds for health projects and the support of farmers. I've spoken to Senator Sonny Angara and he will hear the resolution I filed soon. For a backgrounder on my call to review the Sin Tax Law, please check out this news story from Rappler.com.
– I filed a Resolution calling for the review of all laws that may be discriminatory to women, as mandated by the Magna Carta of Women. This is scheduled to be heard soon.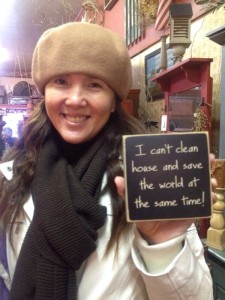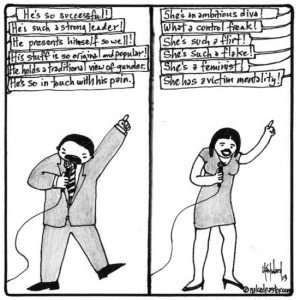 – Graphic Health Warning Bill: This bill requires all tobacco product packaging to have graphics or images depicting the dangers of smoking. We already held the hearing last week, January 22, 2014. I was pleasantly shocked to hear  the four tobacco companies express support for the measure, very unlike the first hearing I held some six years ago.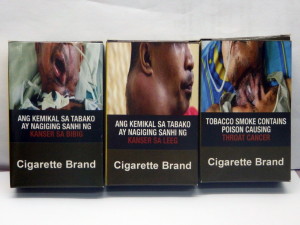 This news story from the Philippine Daily Inquirer provides the highlights of the hearing we conducted on the Graphic Health Warning Bill.
– Firecracker bill:  We need to review our existing laws and practices and  identify once and for all what practices are acceptable and not. I for one,  prefer to limit firework display to LGUs and those they accredit.
– Student Athlete's Rights Bill: This is a product of the recent issue involving the UAAP 2-year residency rule.  Last year, I initiated an online petition to revoke the UAAP's 2 year residency rule. But since the UAAP turned a deaf ear,   I am filing a  bill aims to recognize the rights of a student to participate in competitive sports and pursue an academic degree free of undue pressure or restriction of their basic rights.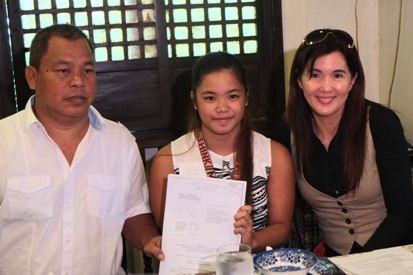 UP rookie swimmer Mikee Bartolome went to court to fight for her right to study and swim for the school of her choice. The court upheld that right. Here are links to some related articles recounting the struggle to overcome the UAAP's two-year residency rule:
'Revise the new UAAP residency rule,' online petition of Sen. Pia S. Cayetano on Change.org
'Sen. Pia Cayetano decries high school residency rule,' by Job de Leon, GMA News Online, April 1, 2013
'All she wants is to swim for UP,' by Josiah Israel Albelda, Rappler.com, August 30, 2013
'Court grants TRO for UP swimmer, orders UAAP not to impose 2-year rule,' by Yahoo! PH Sports, September 3, 2013
'Bartolome wins gold but boycotts mar UAAP swimming,' by Rappler.com, September 21, 2013
– Rare Diseases Bill: This bill aims to ensure that each patient diagnosed with a rare disease will have access to timely information and adequate medical care, through a sustainable health care system, the proposed Rare Disease Registry, and integrated educational and informational campaigns.
– Sustainable Transportation bill. I re-filed this bill for the 16th Congress. I am hoping that the committee will hear this soon. For a quick background on the Sustainable Transportation Bill, please read this article from the Philippine Daily Inquirer.
– Philippine National High School for Sports. This will create a system that will centralize the sports program in the high school level to develop student-athletes to maximize their talents and skills and prepare them for international competitions and a possible career as a sports practitioner.
– Scholarship and various grants in aid/financial assistants to students.  We already had an initial hearing, the outcome of which is the Unified Student Financial Assistance System for Higher and Technical Education Act. This shall harmonize existing national government programs for scholarships, grants-in-aid, loans for higher and technical education, and such other mechanisms to access educational opportunities.
– HIV/AIDS. This bill aims to address the gaps in Republic Act 8504 or the Philippine AIDS Prevention and Control Act of 1998, in order for the government to respond more efficiently to the rising number of reported cases of HIV/AIDS in the Philippines.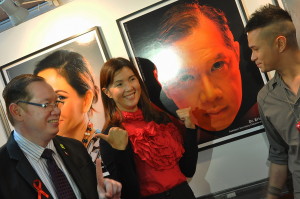 – Amendment to Art. 36 of the Family Code on annulment of marriage based on psychological incapacity. A review of the said provision is necessary because of perceived gaps and ambiguities in determining psychological incapacity.
– Inclusive Education Bill. The main objective of the bill is to provide Children and Youth with Special Needs (CYSN) with access to basic education within the general education stream so that they may equally access programs and services given to typically developing learners.
Meanwhile I continue to sit on the board of the State Universities and Colleges and hope to improve the state of our tertiary education through policy on the board levels of each institution but also through legislation where necessary.
I will also be busy working on  legislation and policy to address the power crisis that continues to hound us.  This will require reviewing the  EPIRA law, which introduced competition in the electric power industry via privatization and the creation of a spot market.
We will also have our hands full reviewing the Bangsamoro law, a product of the signing of the peace agreement between the MILF and government.
On the international front, I will continue to participate in the Inter-Parliamentary Union conferences and other events that will bring about better cooperation among nations, where we can learn from best practices and also share our experiences. I will also be keenly observing developments in the Philippine West Pacific Seas otherwise knowns as South China Seas and events within our region.
Finally, we continue to review the bills we have filed and those referred to the committees I chair and make adjustments as necessary. From experience, there are always unexpected issues that come up that need to be addressed. But as always, my team and I try to meet our self-imposed deadlines, to the extent possible.
With that, I wish everyone a happy, blessed, and productive new year. But since this has been sitting on my drafts folder for almost a month, I think it is more appropriate to wish everyone a Happy Chinese New Year! Gong Xi Fa Cai!