Running was her escape. Sadly, she was not able to run fast enough or far enough from this man, her very own husband who would be her murderer.
In this blog and later in my book, both entitled "My Daily Race," I wrote  an article identically entitled "Women Who Run."  Here I talked about two kinds of women who run – the runner and the one who runs for political office.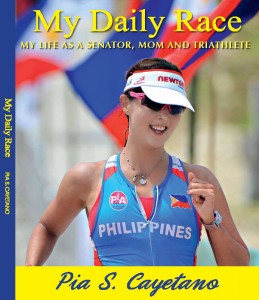 I continue to believe that women who run are an empowered group of women and that many women have it in them to run – in both ways.
Studies show that political positions continue to be held mostly by men. In 2007 in the Philippine local government units, there were only 274 female mayors (17.19%) while there were 1,320 male mayors (82.81%) and 18 female governors (21.95%) compared to 62 male governors (78.05%.
In the legislature, a study by the Inter-Parliamentary Union (IPU), an international organization of members of parliament,  shows that only 19.5% of parliamentarians in the world are WOMEN and the rest are men.  In the Philippines, there are only 48 women in the House of Representatives out of the 222 representatives (21.6%) and there are only 3 women out of the 23 Senators (13.04%) in the 15th Congress.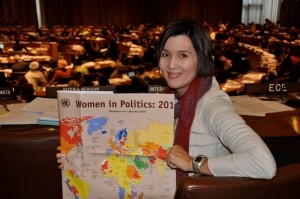 It's no surprise then that we have laws that are crafted from the perspective of men.  Take the Reproductive Health bill for example, now pending in the Senate.  Many women advocates, have noticed, as I and my co-sponsor of the bill, Senator Miriam Santiago that some men, and I emphasize some, not ALL,  reveal through their statements, that they are oblivious to the suffering of many women deprived of reproductive health services and information.
A perusal of the records, will show that bills affecting women take so  long to pass. The Reproductive Health bill has been pending for almost four congresses. That's 11 years. The Divorce law has never been taken up despite the fact that women have to endure physical and emotional abuse simply because divorce is not an option.
As Chair of the Committee on Women and Youth, I have heard and worked on bills that seek to eliminate inequality among women (Senate Bill Nos. 460 and 1922 on the use of one's married name; SB No 1924 on the 301 days prohibition to remarry by widows and SB1296, 1933 and 2015 on Adultery and Concubinage). This review of these laws are mandated by the Magna Carta of Women that states:
Section 12. Equal Treatment Before the Law. – The State shall take steps to review and, when necessary, amend and/or repeal existing laws that are discriminatory to women within three (3) years from the effectivity of this Act.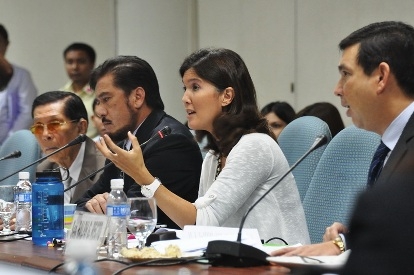 Sadly, there are also women on the run – on the run from violence and abuses. Last year, Melinda Ponce, a respected runner and accomplished ultra-Marathoner from Cebu was brutally murdered by her husband together with three of her kids. Only one daughter survived. Melinda came from a run and was wearing her running clothes  when she was killed. Unknown to many, she was a battered wife for many years. Running was her escape. Sadly, she was not able to run fast enough or far enough from this man, her very own husband who would be her murderer.
Violence continues to affect many homes. Worldwide statistics show that 1 out of 3 women will be a victim of violence in their life time while 1 in 5 women will become a victim of rape or attempted rape in their lifetime. Furthermore, among women aged 15-44, acts of violence cause more disability and death than cancer, malaria, traffic accidents and war combined.
Women need the support of real men – gentlemen who will open their eyes to the plight of women. That's why the world gentleman in modern speech refers to  a man of good family, breeding, or social position or a civilized, educated, sensitive, or well-mannered person. (emphasis ours)
In my next blog, I will be discussing what men can do to address gender-stereo types and to eliminate domestic violence.
There is so much to be done. And that's why we women, need to run together. We need to be strong both mentally, emotionally and physically. We need to go to battle for the women who have suffered.  We need to carry the torch for our children and the future children of our country.
Like a true lady, we will do this with compassion and grace.
To all the women and the men who support the causes of women, run with conviction.
I dedicate this blog to Melinda Ponce, a  woman who was running for her life, but could not save herself. This should not happen again. Stop domestic violence now.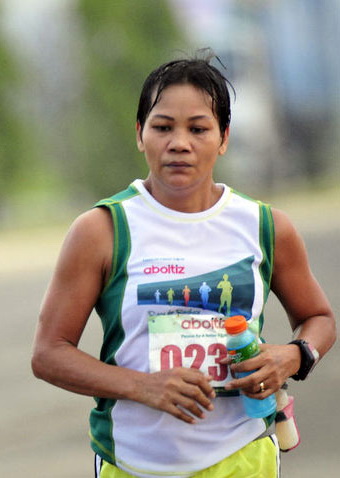 For more of my blogged articles related to women , click on the category women issues.
Related articles:
What everyone should know about Violence against Women