Where are you? In the middle of the sea.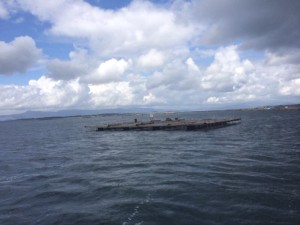 That was the message I got from my daughter and my response to her.
Our study of the Galicia autonomous region included a small municipality with 14,000 inhabitants named Cambados. Its major source of income and livelihood comes from three major industries that are intertwined – fisheries, wine, and tourism.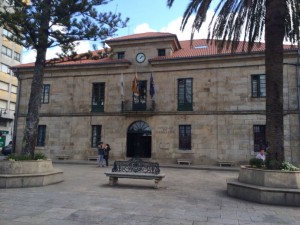 We learned about how small government units function as part of the autonomous regions. Depending on the population size, the responsibility of the municipality grows, like providing health care centers, parks, and transportation.
The alcalde (mayor) took us to their fish depot where fish were auctioned daily.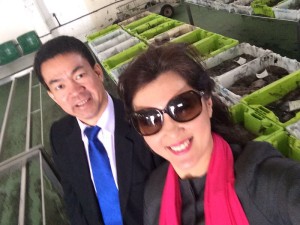 We then took a boat to see their version of "fish pens" which were floating rafts with ropes that went 12 meters down into the sea. The shellfish – mussels and scallops – cling to it and grow to full size before being harvested.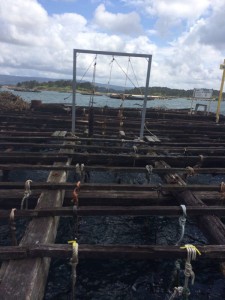 Their boats have big windows below deck so you can see the ropes and the shellfish.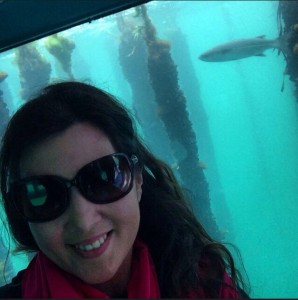 Of course to pair with their seafood is their local white wine, which they boast is in demand all over the world.
A typical meal is their sardines or mussels served with cheese on cracker or bread.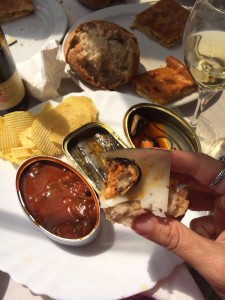 We capped off the visit with a tour of the 400-year old family-owned winery.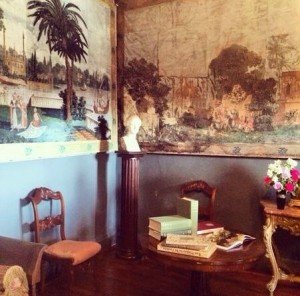 That was one inspiring little municipality.