I am so proud to wear the Philippine map on my face for Earth Day.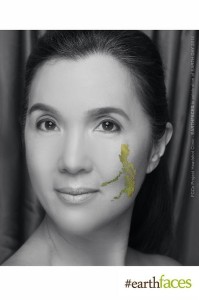 It was way back in 1970 when Earth Day began. A full forty-four years ago, 20 million Americans rallied for the protection of the environment. Today, more than 150 countries and over a billion people celebrate Earth Day the world over.
For Earth Day, I decided to create a simple photo blog highlighting my Senate work and projects to save our environment.
We all have different environment projects we like to support. That's all good. But we need to ensure that our children are raised with the consciousness that they are caretakers of the environment, and that they are equipped with the information to make earth-friendly decisions in their homes and their own communities. That is embodied in the law I sponsored, RA 9152 or the Environmental Education Act.
I love running and I love trail runs in the mountains. In my first term, I started hearing the Sustainable Transportation Bill. Sadly, almost 10 years later, it is not yet a law.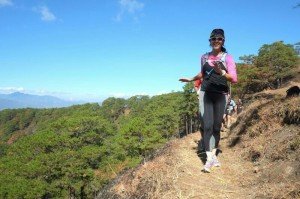 A project close to my heart is the MRF – Material Recovery Facility in Taguig in coordination with Barangay the Fort and the City Government. It showcases how waste, when properly segregated, can be drastically reduced, and eliminate tons of garbage in landfills.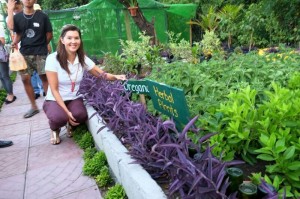 Biking! My favorite human-powered mode of transpo. I still hope for the passage of my Senate Bill on sustainable transportation, which calls for a policy developing efficient and healthful mass transit, and more walk ways and bike paths.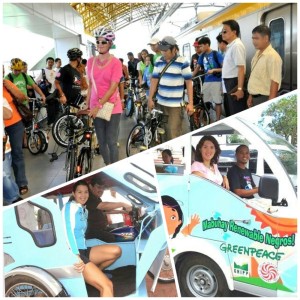 In 2008, I visited a plastic recycling plant where plastic products from PET bottles to plastic "sando" bags are recycled.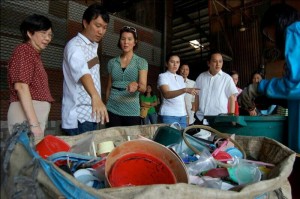 Nature has given us everything we need to thrive and survive. We can all do little things that will protect the environment, so that our children, and their children after them, can inherit a better place.
References:
http://news.nationalgeographic.com/news/2014/04/140421-earth-day-2014-facts-environment-epa/
http://www.earthdayphilippines.org/the-network