My very first SONA as a newly elected Senator was in 2004.
Four Congresses, two Presidents, and 11 years later, I look back with pride at the work that I have done over my term as a Senator. These are my babies – the laws that I laboured on to defend and enact.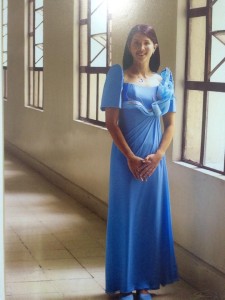 Health
Reproductive Health Law (RA 10354)
Sin Tax Reform Act (RA 10351)
National Health Insurance Act (RA 10606)
Graphic Health Warning Law (RA 10643)
Mandatory Infants and Children Health Immunization Act (RA 10152)
Philippine National Health Research System Act (RA 10532)
Food and Drugs Administration Act (RA 9711)
Universally Accessible Cheaper and Quality Medicines Act (RA 9502)
National Anti-Rabies Act (RA 9482)
Women & Children
Expanded Breastfeeding Promotion Act (RA 10028)
Magna Carta of Women (RA 9710)
Foster Care Act (RA 10165)
National Children's Month (RA 10661)
National Consciousness Day for Elimination of Violence Against Women & Children (RA 10398)
Amendments to Family Code and Revised Penal Code
Education
Ladderized Education Act (RA 10647)
Open Distance Learning Act (RA 10650)
Open High School System Act (RA 10665)
Iskolar ng Bayan Act (RA 10648)
Environment
Renewable Energy Act (RA 9513)
Environmental Awareness and Education Act (RA 9512)
Oil Pollution Compensation Act (RA 9483)
Laws declaring Protected Areas
Marginalized Sector
Establishment of Persons with Disability Affairs Office Act (RA 10070)
Expanded Senior Citizens Act (RA 9994)
This afternoon, I attend my last SONA as I graduate from the Senate next year.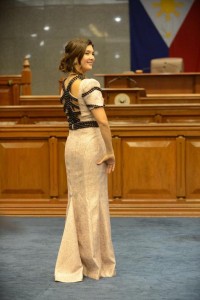 These are some of the measures on my legislative agenda for the third and final regular session of this Congress:
Unifast Bill – for bicam ratification
Anti-Age Discrimination Bill – in the period of committee amendments
Sustainable Transportation Bill – for Committee Report
Children's Emergency Relief & Protection – for Committee Report
School Nutrition Program – for Committee Report
Expanded Maternity Leave – for Committee Report
Amendments to HIV law – for Committee Report
Inclusive Education Bill – for Committee Report
Rare Disease Bill – for Committee Report
Marital Infidelity Law – for Committee Report
Meanwhile, I continue to pursue my advocacy work – women and children, health, education, culture and heritage, and sports and fitness – some parts of which started even before I became a senator.
With less than a year left in my term, it will be a challenge managing my time to get all this done. But I am an endurance athlete: I have trained myself to set my eyes on the goal and I am up for the challenge.
And these are the amazing people from Room 505 who make my work possible: